4 Ways Sales Analysis Can Drive Growth For Hire Businesses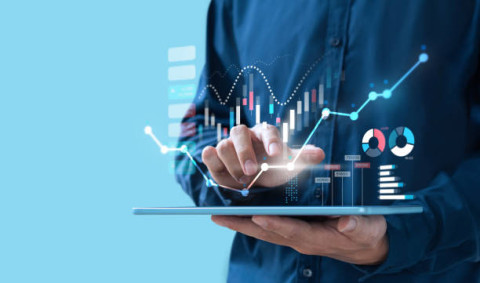 Driving business growth is a top priority for CEO's across hire businesses all over the world; Mckinsey reports that businesses that get analytics and digital right can drive 5 to 10 percent revenue growth within a few months.
Getting sales analysis right, provides the answers to the questions you and your directors haven't even asked yet – giving you the power to make informed decisions that deliver incremental revenue and maintain your competitive advantage.
Here are the top 4 ways sales analysis software helps you to control the performance and profitability of your hire business:
1. Equip your teams with one true view
Sales intelligence tools provide you with a single view of the truth, as cloud-based solutions aggregate data from all of your customer touchpoints; giving your hire desk and sales team a consistent picture of performance and profitability.
For you, this means your teams have everything they need no matter what role they are in, tightening the margin for error, and ensuring time is used more smartly and efficiently.
And with tools for sales analysis so often being hosted online, you and your team can access and drill down into data anytime, anywhere.
2. New opportunities, better decision-making
Having access to your vital hire contract and sales information in a tool that mines the data for insights so you don't have to, means you and your directors will make better, more informed, decisions.
Sales analysis software allows you to expose business critical trends – from market variations and seasonal patterns, to forecasting customer spend - ensuring your hire desk and sales teams can react quickly to changes in customer behaviour, boosting results and beating your targets.
Having access to a high-level overview of the performance of your hire business, enables you to drill into actionable insights with speed and ease – allowing you to quickly understand sales gaps, and discover new opportunities to grow your operations.
3. Accelerate your hire and sales revenue
By identifying your most profitable customers and hire equipment, sales analysis software will accelerate your sales revenue.
The best tools for sales intelligence will pull data from your hire software to give you a full revenue analysis by customer, product or subgroup; as well as providing you with a breakdown of customer retention, plus a summary of business/hire growth.
Access to this vital information gives you actionable data you can present within your forecasting, as well as providing clear market analysis to help you define your strategies and targets for growth.
4. Boost your customer retention & satisfaction
We all know the impact that data and technology have had on expectations for standards of customer service, which are now higher than ever before. With sales analysis your business has the context, data-driven insights, and sales intelligence to boost your retention rates, whilst enhancing customer relationships.
Having the ability to analyse purchasing behaviours from anywhere, at any time, speeds up your hire desk and sales teams' operational tasks, giving you the valuable opportunity to drive ROI by focusing on customer retention and satisfaction.
Find out how inspHire works with Sales Analysis to provide better insights for your hire company.