5 Disaster Recovery Strategies for Managing ERP Failure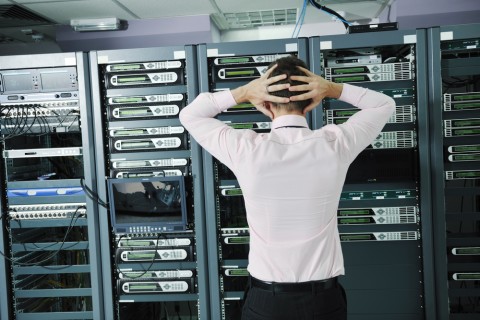 In many cases, enterprise resource planning (ERP) software forms the basis for a company's infrastructure and operations. Without it, organisations can quickly fall apart due to their dependency on the system. However, in the event for ERP failure, it is important for organisations to have access to the necessary back-up data as well as the ability to initiate a crisis management plan that can assist in mitigating more severe risks that come with software failure. Here are five strategies that can assist in the unlikely event of a system failure:
1.    Devise a business recovery plan
In the event of system failure, you will need a fully-documented business continuity and disaster recovery plan in place. For many organisations, the ability to continue with a business as usual mind-set – without a working ERP system – is rather unlikely, highlighting the importance of recovery procedures. Not only do these need to be drawn up, but they also need to be communicated to various management staff to ensure that the right procedures are followed. It is also important to ensure that a contingency plan is created in case the initial recovery plan fails. In order to ensure that your business never faces the implications of a failed recovery plan, it is important to regularly audit your plan for new solutions and various changes in the infrastructure. These plans should also be tested and any red flags addresses to ensure proper and efficient mitigation of risk.
2.    Server redundancy
On-premises ERP solutions shouldn't have a single point of hardware failure. If all it takes is one hard drive failure to bring your organisation to its knees, you have a major problem. Organisations need server redundancy for all ERP servers that harbour important data to reduce downtime as you switch over to the backup system. Consider keeping a redundant server in a different physical location than your primary system in the event of a major disaster. Or even consider going the cloud route.
3.    Robust and reliable backup system
An organisation's backup system needs to accommodate various business operations needs to reduce the risk of days, weeks or even months of lost work. With a variety of backup systems on the market, it is important to select one that works for your business and has the capacity to retain all of your important and confidential information. The right backup system will depend on how your organisation does business and the data that is handled. Once you have selected the right backup system, and have it installed, make sure that it's properly configured and tested.
4.    Backup internet provider
Cloud-based ERP systems are less susceptible to hardware failure, as the hardware resources are pooled with redundancy that is automatically built into the system. However, slow internet connection or outages can cause major problems with ERP systems that are hosted entirely in the public cloud. Without an active internet connection, organisations cannot access ERP solutions or data. A backup Internet carrier will allow organisations to side-step this issue.
5.    Outsourced services
Some outsourced organisations do handle disaster recovery as a service, and these companies provide a range of solutions, from providing extra resources during a disaster recovery situation to handling the entire process. If you find yourself in a dilemma in which your current IT staff component cannot handle your disaster recovery needs, it may be time to consider using a third-party service or an IT staffing firm as a back-up plan.
An ERP crises can cause serious concern but it shouldn't cause permanent damage if the right recovery strategies are put in place or you have the right resources on stand-by. For more information on our services, click HERE