Are You Relying on Business Intelligence to help you Make Decisions?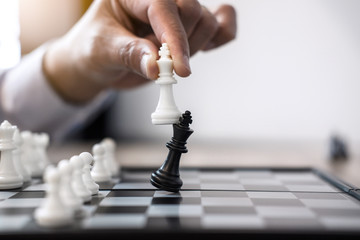 If you have taken the necessary steps to centralise and secure all your data with a commercial ERP or business management solution, analysing and assessing the information becomes crucial to understanding what the data indicates and to make more informed decisions.
Integrate business intelligence systems
Retailers, wholesalers and distributors face increasing amounts of data generated through financial and operational activities, as well as the more extensive supply chain and industry networks. Managing data becomes a real challenge – and knowing what the data means can prove even more difficult without proper analysis.
Traditionally, businesses would rely on the time-consuming, manual methods to analyse data, which becomes inefficient in the wake of exponential data growth.
Business intelligence (BI) tools either integrated with or as part of your ERP, assists management in analysing business data in real-time and can identify risk patterns, market challenges and opportunities for growth that would otherwise have gone unnoticed.
Furthermore, BI systems provide an automated platform to capture and assess critical information, and the possibility to define access permission and user roles for staff members and stakeholders. It enhances data security concerning sensitive information by only granting access to relevant information on a need-to-know basis.
Measure Key Performance Indicators (KPI)
Business intelligence systems routinely analyse business processes to generate new data and compare it with previous results or a baseline to improve efficiencies and achieve the targets desired.
It enables management to monitor changes in Key Performance Indicators (KPI) on a continuous basis, and to report on these changes against the targeted objectives. These key indicators should be established according to the company's goals and industry demands.
For example, retailers need to determine stock turnover, the average revenue generated per client, and the total turnover for a specific branch or franchise.
For this reason, it is essential to align the business intelligence tool that integrates with your ERP, to your specific industry and invest in a system that recognises and measures performance against particular industry KPIs.
Contact us HERE to find out how our business intelligence solution can assist your business.