The Changing Face of Retail Customer Service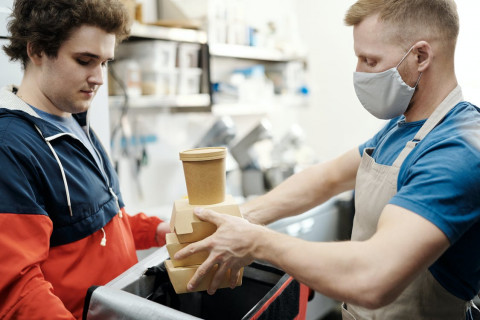 The national lockdown we saw in 2020 has changed the way businesses handle their customer interactions - masks, sanitisers, Perspex screens, take-away service, contactless payments, ecommerce options, product deliveries and all the rest seem to be the new reality. It has also raised the bar on market competitiveness and value-added customer care.
Many small or medium-sized retail business had to close their doors due to the economic downturn and the resulting effects of Covid-19. In that case, most remaining businesses had to reassess, so they don't face the same hardships. Providing better customer service to remain profitable and competitive as well as finding new ways of attracting customers and keeping the business going.
Improve e-commerce experience
Bridging the gap between offline and online has become even more essential to provide improved value-added services, as well as a variety and flexibility in the customers' journey. Ensuring digital retail customer journeys and web stores being up to date has become an expectation.
An effective strategy post-lockdown is key. The effects of Covid-19 and new customer expectations will remain and businesses will need to ensure more digital, mobile and easy ways for customers to interact with their business as well as easier access to your products and services.
Diversify client services 
During the lockdown, retailers had to expand ways of keeping in touch with customers or providing services. Mobile apps, for example, have proven extremely valuable in the era of social distancing.
When face-to-face customer interaction is not possible, bear in mind the growing demand for easy payment options, automated ordering systems, mobile scanning and simple delivery options. Adding safe touchless options gives the customer peace of mind.
Integrate and optimise software
Choosing the right software platform to run your business can help achieve better overall customer service. For example, improved inventory management and demand optimisation provide customers with immediate stock availability.
Having a back-end retail system that runs smoothly and integrates seamlessly with the front-facing desk is vital in ensuring uninterrupted service. A central Retail or business management solution will provide accurate forecasting and advanced customer feedback.
As seen above, an efficient retail management system can improve customer service and ensure fast, intuitive and pleasant customer experiences, even in the absence of more personal interactions.
As a small and medium-sized retail business, it is critical to ensure that all the above functionalities integrate well to enhance user experience and operational workflow in favour of a customer-centric approach.
IQ Retail has developed fully integrated retail management software and add-on solutions for your business or franchise.