Connect IQ Retail ERP Software with Leading Edge Technology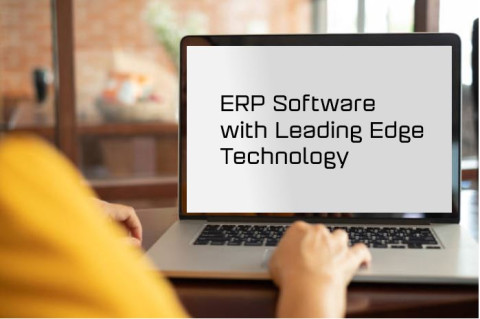 Did you know your small business can easily integrate its IQ Retail solution with top apps and various other key business management solutions, to gain a competitive edge in the marketplace? Below are some options that provide instant access to data analysis, a plant, tool and equipment hire management software solutions and even a mobile delivery solution.
Phocas - Business intelligence
Business intelligence and data analysis is no longer just accessible for enterprise sized businesses. Running a small business in the retail, distribution or hospitality trade does not mean you cannot implement intelligent data management solutions that integrates with your ERP system.
Kerridge Commercial Systems and its various business units, including IQ Retail, recently partnered with Phocas Software, a leading BI and data analysis provider. This partnership allows users to get instant access to visual data, high-level dashboards, ad-hoc reporting and detailed analysis. These self-service capabilities improve decision-making and scalability for growing businesses. Click here for more information.
inspHire - asset management solution
Being part of the Kerridge Commercial Systems family has its advantages. If your company is looking for a plant, tool or equipment hire management solution to either replace an existing system or perhaps expand on your offering to add a hire aspect to your business, then we've got you covered. IQ Retail's ERP solution can now integrate seamlessly with inspHire, leading asset management solution.
With inspHire, your businesses can better track assets, better manage quotes and orders, improve on order processing and resource allocation, get instant updates on product pick-up and returns, and optimise sales and customer service and much more. View more info here.
ePOD - Electronic proof of delivery
Businesses can add a complete product delivery module to IQ Retail's ERP system, including electronic proof of delivery.  With our electronic proof of delivery (ePOD) integration, your business will be able to manage its entire delivery cycle, from planning to en-route optimisation and final delivery to customers.
The ePOD app is installed on your driver's smartphones or devices, enabling drivers to monitor the customer delivery cycle, capture recipient data, confirm delivery via electronic signatures, and automatically send notifications to the main office and much more. Find out more about ePOD here.
eSales - Mobile sales order capturing
Businesses, even your smaller SME's can digitise the process of capturing customer orders in-store using mobile applications that capture and store quotations and sales orders to be processed later. IQ Retail developed the eSales app for this purpose, as an add-on module to its ERP system.
The mobile sales order app replaces tedious manual order taking, and improves inventory management, allowing sales teams to identify stock items, and add or remove them from specific orders. You can find out more about eSales here.
IQ Retail has developed fully integrated retail management software and add-on solutions for your business or franchise.