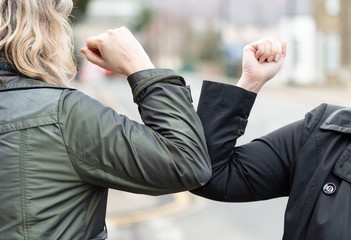 The coronavirus has dominated headlines and the news since the beginning of 2020. Since the first cases of COVID-19 was confirmed in South Africa, businesses have been worried about the outbreak, the panic that comes with it and the after effects.
Due to the highly contagious nature of the virus and its rapid spread, authorities have advised the public to avoid crowded areas, like shopping malls and restaurants and now we face the lockdown of our country.
The announcement on the 5th of March 2020 that COVID-19 had landed in South Africa lead to thousands, if not millions of people rushing to stores to buy products such as hand sanitizer, wipes, and masks and eventually to stock up on food.
The panic buying of some of these products has been so significant that only days after the announcement of the first confirmed case of COVID-19 in the country, many stores were sold out of some essential products. While the general spike in sales was probably welcomed, , the coronavirus will have an impact on businesses and our economy.
We hope the initial influx in sales will make up a little bit for losses during the lockdown period and that we will get through this quickly. These are scary times but if we all do our part, we might get through this sooner rather than later. Our thoughts are with our country's people and each and every business out there.
Many businesses will be closed during this time. Kerridge Commercial Systems South Africa's physical offices will be closed as per our Government's regulations but we have implemented measures that allows us to continue to operate and assist our customers remotely. Our normal phone lines will also still be working as well.
Please take extra care during this time and stay safe. Let's stand together South Africa… even if we have to do so virtually.