David vs Goliath: Competing with Larger Rivals in the Builder's Merchant Industry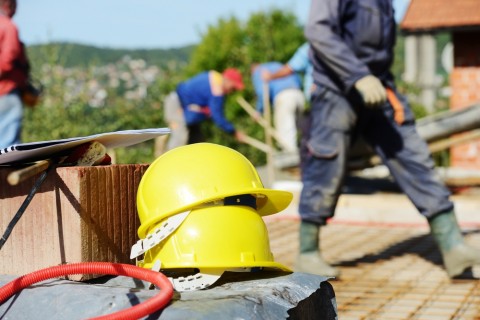 If you are a local builder's trader, you know how difficult it is to compete with the more established merchants, especially those with a national footprint, multiple locations and franchises as well as a large, diverse customer base.
How can you overcome the unique daily challenges and not just survive, but keep a competitive edge in this challenging market? The answer: a builder's merchant software tailored to your specific industry challenges can improve business performance and bridge the market gap.
Increase Repeat Trade
There is no doubt that customers already familiar with your business can contribute substantially to your bottom line. Firstly, leverage repeat trade by giving your customers a comparable or superior level of product and service to that offered by a national chain. The consistent quality of your product offering will also enhance brand loyalty amongst clients.
Secondly, implementing the right kind of software can contribute to streamlining operations and improving stock management and sales cycles, two important components for increasing trade and attracting repeat customers.
Do you have enough stock for your loyal customer base? A comprehensive stock control function ensures that you always have your customers' favourite products in stock.
"IQ Retail's stock management module is integral to our business management process; without it, the business cannot go forward. The flexibility of the module and its auditing capabilities has brought stability to our overall stock management."
Pieter Marais, co-owner at Afri Welding and Tools
Can you complete sales without a hitch? A reliable point-of-sale system makes the transaction process smooth and error-free, encouraging repeat business.
Focus on Individual Service
A major advantage of local trade establishments is that they can get to know their customers individually. Take advantage of point-of-sale data to find out more about your customers and better serve them.
Do you know what your clients are buying, and how often they are purchasing products? Use merchant software to capture detailed point-of-sale data relating to customer purchase histories, credit records and real-time stock levels.
Invest in a POS system that can do more with customer data. This is your chance to understand client behaviour and encourage future sales by keeping popular stock, offering discounts, and recommending promotions likely to convert into sales.
"IQ Retail's cash up system is way better than the previous system we had for 20 years. Now we have a solution that has flexibility to manage stock and maximises our efficiencies as a business. IQ is hands down the best point-of-sale solution out there."
Werner Botha, owner of Midek Paint Direct
Price competitively
Finally, let's look at pricing. Larger retailers can afford to cut wholesale prices from suppliers by buying products in bulk, passing savings to the customer while retaining a comfortable profit margin. Smaller traders often grapple with matching these competitive prices.
How can you price competitively while retaining your profit margins? By always looking at the market and sales-generated data, and making those adjustments that will enable your business to level the playing field.
Having the right software is instrumental in managing, monitoring and applying price structures and sales promotions effectively to attract more customers. Pair that with excellent local knowledge of your offering and friendly customer service to win a loyal customer base.
Whether you are a local hardware store, timber merchant or a construction industry trader, investing in the right software pays off when faced with increasing market pressures and stiff competition from larger retailers.
Contact IQ Retail to find out more about how our retail solutions for the builder's merchant industry can benefit your business.