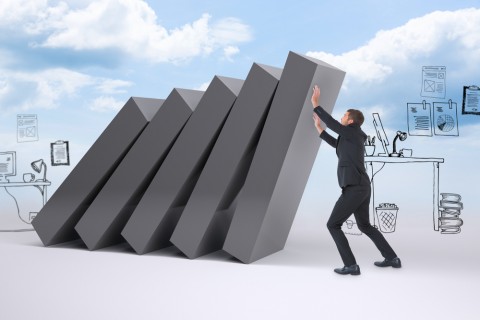 With everything going on, it seems the world is in a very strange place and there has been a lot of disruption. There appeared to have been plenty of disruptions even before Covid 19 with constant changes, technological developments, politics, economics and the continuous rise in consumer demands to name a few. Never thought we'd experience this kind of disruption in 2020 though… it seems so surreal.
The effects of Covid 19 have been enormous and have probably left most of us with lasting impressions, a different way of operating or perhaps even a new appreciation for some things.
This has been no different in the business world. Most businesses have experienced some form of disruption and uncertainties as well as some losses. Things are however starting to look up again. There is still a long way to go but we have learnt a few things as we went on, we adapted some where we were able to, a new norm has been assumed, for the time being at least and a bit of positivity for the future is starting to shine through again and some have even found new opportunities.
This whole situation has been utterly bizarre and out of business' control but it's important to work with what's in our control and to look at where we need to adapt… and we do need to adapt. The world will eventually carry on as per usual again but there will be some things that will remain.
Prior to Covid 19, there was already a big movement towards digital transformation. At some point it sounded like a bit of a hype and like it might just be a new buzz word but it is a reality that businesses will have to face. Digital transformation is real and it is now more relevant than ever. 
Still don't know what Digital Transformation is? For businesses, it is the movement towards implementing or upgrading digital technologies to either create new processes, improve on existing processes or to solve certain problems that would previously have been challenging, difficult, time consuming or maybe even too complex. This includes everything related to your operational processes, whether it be inventory, stock management, invoicing, accounting, data management, deliveries, customer management and all the rest.
Digital Transformation not only improves or adds a level of automation to your operational processes but will also improve productivity and customer satisfaction. It might even help save time, cut costs as well as provide a level of business insights that you might not have been aware of or even had access too previously.
This year has changed businesses and the way consumers' behave and that's not likely to go away. Customers want instant access to products and services and they want it available at their fingertips, they want it delivered, they want to enjoy the process, they want easy payment options and they will want to do it all in an easy and user friendly manner that is safe in this environment.
In this day and age, we have the necessary technology to be able to do all of these things. Technology and business' digital transformation no longer just means it's something the big corporates use, there are solutions available for businesses of all shapes and sizes and for all industries.
Tackling this now, may seem daunting but it can't really be put off any longer. It will become an expectation of your customers. Besides, if businesses still operate in a slow and outdated manner, they might get left behind.
Digital transformation can be achieved by implementing the right tools.  IQ Retail offers ERP and business management software for the Distribution, Wholesale, Retail and Hiring industries and have helped thousands of businesses streamline operational processes and achieve a new level of modernisation and productivity. Contact us today to see how we can help your business too.