Equipment & Machinery - The Pros of Hiring Equipment vs Owning It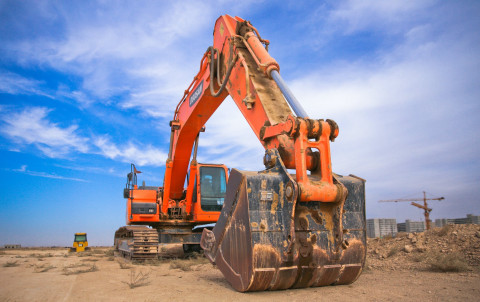 Hiring plant, tools, machinery or equipment often provides better value than purchasing it outright. Here are five reasons why it makes sense.
1. Hiring equipment is more economical than buying
Buying plant, tools or machinery and equipment can burden overheads, especially when using expensive equipment. Additionally, there are no requirements to pay the full upfront costs or even pay it off over time as you sometimes do with such expensive assets. The bottom line: save on cash flow and avoid overdrafts and pricey loans.
2. Hiring expensive items saves on repairs and maintenance
Owning equipment means that your business has to keep it in top shape every time it gets used. Factor in maintenance and repair costs, as well as factory upgrades that might be necessary. Hiring plant, tools, machinery or any other equipment instead of purchasing these assets, outsources maintenance and troubleshooting requirements to the equipment hire business.
3. Leasing is more feasible for on-demand projects
With the unpredictability of certain markets and industries, revenue loss can translate into unused equipment over a long period of time. In this case, buying equipment straightaway may not be the best option. Hiring tools, equipment or machinery, as you need it, is a better alternative for on-demand projects.
4. Hiring can offer a higher standard of equipment than buying
For cash-strapped businesses, hiring the equipment required for a project, offers monetary relief, but also provides the business with access to a higher quality of tools, equipment or machinery which the organisation might not be able to purchase outright.
5. Leasing equipment simplifies financial forecasts
When leasing equipment, you can spread the total cost over a longer timeframe and negotiate fixed payments that you can afford based on monthly income.  You pay for what you need, when you need it, rather than paying for the items, regardless of whether they are in use or not.
Gain complete control of asset management with Kerridge Commercial Systems' specialist plant, machine, equipment and tool hire solution.