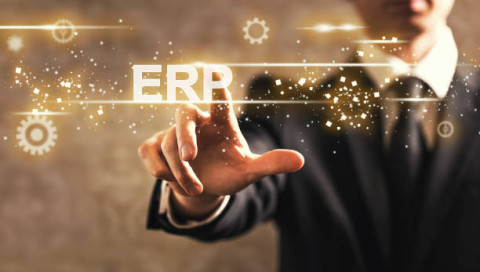 What is ERP?
Enterprise Resource Planning, or ERP in short, refers to a business management system or software that can help an organisation to manage their resources and operational processes.  Whether you are running a single branch or multiple distribution centres, ERP systems have grown integral to modern-day businesses.
Why does my business need an ERP system?
Customer expectations are on the rise and businesses who are not able to provide quick and efficient service with streamlined processes, might simply loose customers to the competition. For most businesses it is no longer viable to continue using manual processes or outdated software.
A good ERP system will enable you to manage all your operations from one central system, it will provide greater visibility across the business and will improve collaboration between all the different departments.
IQ Retail offers a fully integrated ERP or Business Management System that can help Distributors and Wholesalers manage everything, from their stock, right through to their accounting, from one single system.
Additionally, IQ Retail's flagship ERP system, IQ Enterprise, can help businesses with:
Sales order processing
Purchase order control
Quotes
Supply chain logistics
Delivery management
Warehouse management
Customer relationship management
Business insights and much more.
What are the benefits to my business if I implement IQ Retail ERP Solution?
- Our system is specially designed and developed for Distributors and Wholesalers so we know and understand the industry and its pain points
- Cost savings
Reduces costs by improving efficiencies
- More business insights for better decision making
- Improved collaboration and visibility across the business
Helps build a common vision throughout your business
More insights and better visibility streamlines processes, eliminates duplication and manual tasks
Increases productivity
Shortens production lead times and delivery times
Less manual tasks
More time to focus on customers rather than doing manual data input etc
- Improved stock control
Stock more efficiently with accurate stock tracking and forecasts.
Source more effectively
- Service more efficiently
Improved operational processes will inevitably lead to improved customer service
Quicker turnaround times
Access to real-time information
- Sell more competitively Greater automation
More automated process, less manual and time intensive tasks
ERP systems have become integral to the day-to-day running of most businesses. We have helped thousands of customers to streamline their operations, cut costs, save time and digitise their processes. Contact us today to learn more about how we can help your business too.