ERP Trends to Pay Attention to in 2018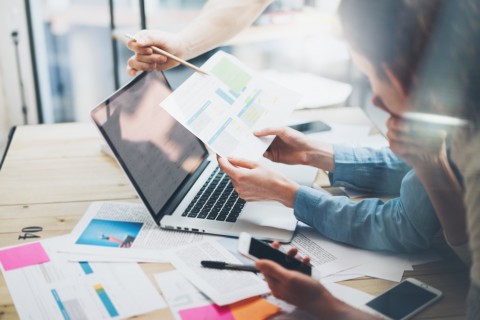 When it comes to best business practice, it's difficult to escape the importance of an ERP solution, especially considering its various benefits. If you're looking at improving your approach to your existing ERP solution, take a look at these ERP trends worth your attention.
Get familiar with mobile-centric ERP
There is no denying the fact that most things have become dependent on mobile capability. Realistically, if a business is not yet optimised for mobile, it is falling behind. The same can be said with ERP solutions. With a stronger focus on mobile-centric ERP, professionals can soon look forward to up-to-date data on the go. With the advances in mobile technology, ERP software that is currently housed on desktops and laptops will soon be housed on mobile phone and tablets, thanks to downloadable apps, cloud storage, and mobile streaming.
Feature rich software
From ERP software that can drive towards advanced features to ERP software that focuses on security, automation, and mobile compatibility. Moving forward, it is predicted that there will be greater focus on keeping ERP software simple, automatic, and easily configurable.
What can we expect next?
Due to current ERP trends and the demand to improve software in real-time, we can expect to see the predicted changes implemented before the year is up. ERP implementation means consistent growth for businesses, and the chances are high that, as soon as business start seeing the difference reliable ERP software makes, the quicker these changes will come into play.
If you're looking for a reliable ERP solution for your business, look no further than IQ Retail.