The Evolution of ERP Systems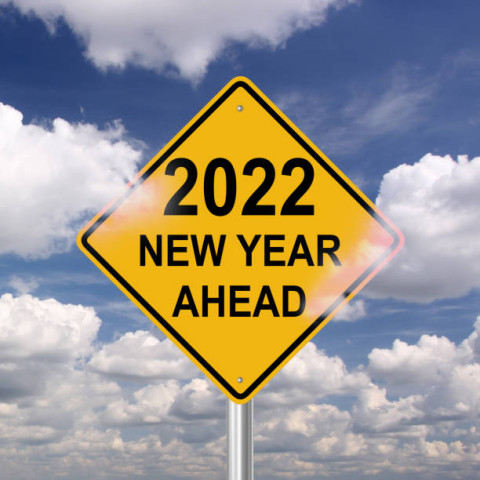 It's a new year which is often accompanied by new goals, new ideas and new opportunities. There is just something magical about a new year and that fresh start and this year is no different. In fact, we are particularly excited about 2022.
It's been an interesting past two years with a lot of changes on both personal and professional levels for most of us. Some of these changes have been due to Covid and then the evolution of technology came in to play as businesses and its people had to find new ways of working, on top of consumer expectations, fierce competition, a drive towards a greener environment and everything in between. These factors have all contributed towards digital transformation and for most businesses their ERP systems sit at the heart of it all.
ERP systems have changed significantly over the years and it's just become more important as time went on, and as technology evolved. As it stands today, a good ERP system will enable more automation, more streamlined operational processes, improved integration between different business units, provide greater transparencies across the board and can serve as a platform to further digitise, scale and increase mobility.
To elaborate on some of the benefits of a good ERP system:
Greater automation means you are able to automate certain tasks which will speed up operational processes whether that be stock control functions, quotes, order processing invoicing and much more and it gets done quickly and efficiently. This is exactly what your customer expects.
Streamlined operational processes and improved integration between business units are huge plus points. It means that the various business functions no longer operate as silos and work together in a more efficient manner. Previously it often involved duplication of work, manual tasks, manual tracking or checking of information, misalignment between departments and much more. Modern ERP systems eliminates this. After all, things often won't run smoothly for the customer if it does not run smoothly behind the scenes.
Transparencies between business units is as a result of the above mentioned. No uncertainties and all steak-holders can see what's happening across the board. Additionally the different operational functions can work together or in conjunction with each other as they all have a clear line of vision rather than everyone just doing their own thing.
Mobility has been another key factor to consider. Integrating mobile applications so businesses can carry out certain tasks on the go, eliminates paper work, and enables users to update, share or access real time information and much more, which is key for the modern day business.
Once you have decided on the best ERP system for your business, you will need to consider whether your ERP system will be implemented on premise or in the cloud. Cloud is highly recommended. Over the last year or two it even helped some customers safe guard their data and better weather some of the storms. Due to some unforeseen circumstances, many businesses were exposed and vulnerable as they were subjected to server damage or theft and not everyone had contingency plans in place. This can be a business critical decision and will be best for future planning, growth, modernisation and digitisation or even just to plan for the unplanned.
A next step up, is pairing your ERP system with a good Business Intelligence (BI) solution. This will provide your business with exceptional business insights. The right BI solution will provide your business with access to unbelievably powerful data, presented in an easily understandable manner. And you can see it all at the click of a button.
There is a lot to consider. Businesses come in all shapes and sizes but regardless of where you are at… whether that be a small business, an enterprise sized organisation or a franchise, it's very important to have the right tools in place… and these days, there is something for everyone. The right tools will enable you to offer your customers a competitive service that lives up to modern expectations.
It can be a difficult or daunting decision to make. Do your research, talk to experts and get references. It will all assist in your decision making process. Feel free to contact IQ Retail to discuss the best options for your business. We want to help you so you can run your business your way. It's a new year, let's use the technology available to us so we can work smarter and make the most of what we have.