Four Reasons Why SMEs Need an ERP Strategy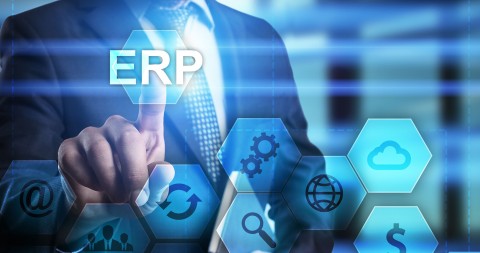 Enterprise Resource Planning helps businesses make better decisions, improves productivity, mitigates various risks, and assists in reducing costs. Not every small business has an implemented, water-tight ERP strategy though. If you are looking to scale your business, an ERP strategy would be your first step toward success. Here are four reasons why every small business should consider an ERP solution:
1.    Manage Growth
One of the main and most prevalent reasons for an ERP strategy is to manage business growth over a long period of time. This includes everything from staff management to growth expectations. An ERP strategy can help businesses grow during tough financial times and provides decision makers with the information they need to make informed and educated decisions.
2.    Reduce Costs
A water-tight ERP strategy can help businesses reduce costs and can help identify broken links in the cost chain. Not only does this enable business growth, but it can also assist it funnelling finances into new projects and staff components that bring about effective and positive change.
3.    Customer Data
If small businesses want to grow, it is important that they understand their customers in an effort to out-smart their competition. A good ERP system will alleviate some of this pressure by allowing small businesses to better understand their customers, from their buying habits to their preferences. One of the best ways in which to scale a business is to win over new customers and keep existing ones. Additionally, an ERP system will allow small businesses to gather important customer data.
4.    Remote Management
An ERP strategy will enable small business leaders to also manage their businesses remotely, this includes everything from stock management to sales reports, at any time. While this provides decision makers with the ability to better control their businesses, it also ensures that red flags are mitigated before they become too serious.
If you are looking for a reliable ERP solutions provider, be sure to contact us today.