How the Right Point of Sale can Help Small Businesses Grow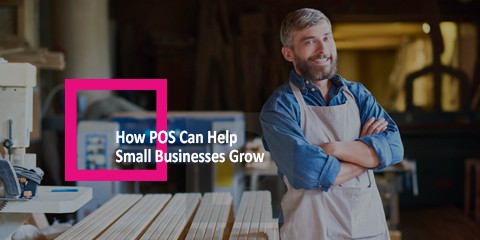 As a small business without the budget of a larger enterprise, growing your business can be a daunting challenge. There are many tools that can help ease the stress and smoothen the process to assist in growing your business. A good Point of Sale (POS) solution is an example of such a tool. With the right POS system, you are able to store data and organise your business – giving you all the information you need to expand and manage your business operations. How you use that data is completely up to you, but here are three ways how a POS solution can be of use to you:
1. New marketing strategies
POS gives retailers an overview of the growth and performance of the company by monitoring selling patterns for each product, discounts, busy and slow sales times, best sellers and trends in product sales and more. This overview enables business owners to analyse what marketing strategies have been successfull and should be carried through, and which ones should be discontinued.
POS creates accessible individual customer profiles that allow retailers to track consumer buying behaviour, providing the psychographics of your target market, and thus providing a more informed scope for future strategies, and highlighting which products and services your target market prefers.
2. Inventory management
The POS solution keeps retailers informed of what is in stock, where it is located and what needs to be restocked. This helps avoid issues with frustrated customers, who might go to the competition if there is stock that is sold out.
This integrated system enables you to monitor stock in real-time – shows you how much there is in-store, when you need to place orders, what is popular and what is not. As all business owners know, the way to grow your business is to keep customers happy therefore ensuring their loyalty as well as their endorsement to other potential customers.
3. Multiple ways to pay
In today's ever-evolving digital world, there are often new ways being introducd to pay for products online. . Businesses need to keep up and can't afford to be left in the dust – the digital shift is in motion, so you need to be too.
To remain competitive in this digital world, retailers need to offer multiple methods of payment, otherwise some customers will go to your competition purely because it is easier for them to pay there. It's all about how easy it is for your customers to interact with your business and how good their experience with you is.
Modern POS systems will allow businesses to accept several different forms of payment. This versatility and flexibility can aid in the growth of your customer base as more people will prefer your business over others because of it.
IQ Retail, a Kerridge Commercial Systems Company, specialises in innovative accounting and retail management solutions. Contact IQ Retail to find out how our retail solutions can benefit your business.