Important Trends for Retailers to Remember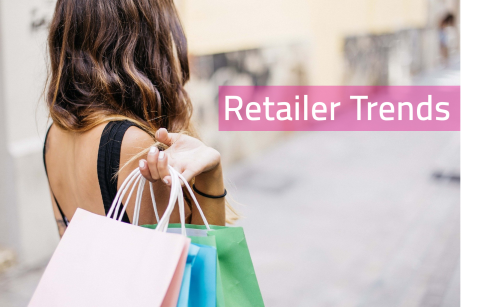 As the retail landscape changes and becomes more technology-focused, it has become increasingly important for retail businesses to keep on track with the various trends that dictate the trajectory of industry. If you own or are responsible for local retail business, here are the trends you need to take note of:
1. Customers want a unique online experience
With more than 50% of retail customers now doing all of their shopping online, it is important to ensure that they are offered the best possible user experience. Not only will this ensure a seamless journey from start to end, but it will also ensure that customers return time and time again. If you are looking to take your store from traditional brick and mortar, to an online experience, it is important that your website is optimised for a seamless shopping experience.
2. Customers focus on sustainability
Sustainability has become a crucial part of public dialogue worldwide. In 2018, the United Nations Intergovernmental Panel on Climate Change (IPCC) released a study estimating that there are a mere 12 years left to avoid some of the most disastrous impacts of climate change, and the retail industry is paying close attention to how this is affecting their customer's behaviour. Now, more than ever before, customers have become more aware of their carbon footprint and how their habits effect the environment, and this translates to the way in which they shop.
3. Stores need to evolve too
While online shopping is growing in popularity, it is important that brick-and-mortar stores continue to evolve. Retailers are using their physical space to experiment with technology, location size or customer services, and many global store concepts decided to downsize and reformat their stores to offer more unique experiences to drive feet through the door.
4. Customer loyalty
Customer loyalty is very important. Retailers need to ensure they provide their customers with a little something extra; better service, special offers, something free or even rewards to make them come back for more. Customer centricity is key.
If you are looking to refurbish your business and equip it with technology that will help you keep up with trends, to contact us for more information on our services, click HERE