An Introduction to SingleView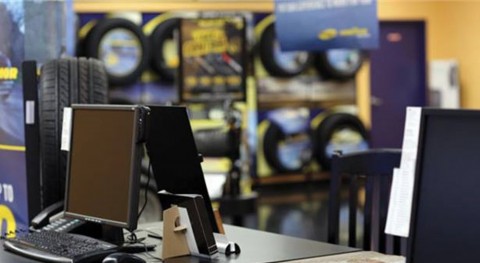 Data has become critical for most business. However, it can be challenging to keep track of it all, especially when you are on the spot with your customers. You might need to have the info readily available when you are working with customers or maybe it's become cumbersome to move between different systems and screens when everything is scattered across your organisation. This can waste your and your customers' time.
IQ Retail have launched SingleView to help with exactly these kinds of challenges. SingleView can organise your data in to a easy to use format and it's all in one place.
What is SingleView?
SingleView is a new and enhanced system that enables users to gain access to all customer information, as well as process relevant sales documents such as quotes, invoices, sales orders, and job cards, from one single screen. This system is designed to help streamline your sales processes as well as improve on your customer service.
Benefits of SingleView
Using SingleView means that users will be able to access information from one place which will  make your employees jobs a lot easier and save time.
The system is user-friendly, meaning that you don't need to be an IT whiz to use it.
The fact that users can access everything they need to fulfil tasks for customers from one screen is a sure way to ensure that customers are dealt with quickly and efficiently. This, along with the instant access to customer data, speeds up the entire sales process.
The customisable user grid of the SingleView system means that it can be adapted to the specific needs of your company and employees. It also assists in setting up and customising standard reports. Reports can allow the user to pull up a quote for a specific product or brand as well as items that relate to the product. For example, the user can pull up a specific tyre size, prices for various brands of those sizes and then the fitting of it.This, therefore, helps to increase customer satisfaction as companies will be able to assist customers in making informed decisions about their purchases.
It also allows for an inter-branch view of stock, allowing users to inform customers at which branch they can find the product they are looking for as well as allowing managers to see what products need to be restocked and where.
IQ Retail offers SingleView as one of it's add on modules to accompany our  fully integrated Point of Sales solution.
Click HERE to contact us today to find out more about how our retail solutions can benefit your business.