IQ Retail's Latest Software Solutions Equips Our Customers with the Right Tools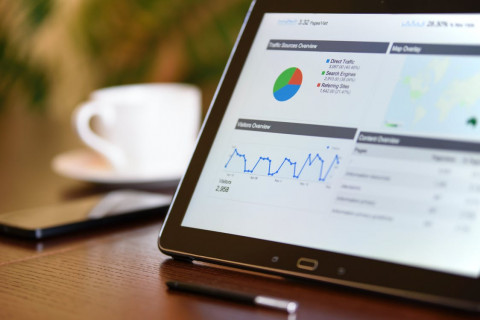 We recently launched an upgraded version of our software, which means our solutions run on the latest technology. Our latest version is even faster and more efficient and better equips our customers with the right tools for the challenging and modern business environment of today.
Here are a few key features that stand out:
One consolidated graphical view of the company's key performance indicators
See all of your sales, quotes, orders, bank balances and outstanding debtor and creditor balances presented graphically within the powerful digital dashboard display. You can simply drill down to view more data as required, and also see system performance.
Intuitive, easy to use yet powerful business intelligence
You now have the option of being able to have data graphically presented and to analyse your sales, product and customer data. Keep on top of your business with the powerful insights that this innovative solution offers.
Stylish stationery layouts for customer-facing documents
You can simply create fresh, modern and clear documents such as quotes, invoices and statements from the range of document templates provided.
A broad range of standard stock & sales management reports to choose from
Choose which of these sophisticated standard reports best suit your reporting needs, reducing the need for customisation, ensuring that you can be up and running quickly and efficiently.
Reserve specific batches for your customers from within a sales order
For many products, it is important to match the specific batch to customer needs (such as tiles, where shading may be different between batches). Select the right batch with ease, ensuring that your customer gets exactly what they want.
Performance improvements of up to 60%
Utilising the latest technology, processing & reporting speeds have been greatly improved, driving greater efficiencies into your business.
See what's happening with your cash or loyalty-based customers
You can view the sales performance of your entire customer base, including your cash and loyalty based customers. Gain valuable insights from the intuitive and easy to use, yet powerful sales analytics within your system.
Create new companies and branches with ease
The migration and global changes console allows you to easily migrate existing data to new companies or branches, as well as making global changes from within the single console and adding new companies and branches.