Optimise Customer Delivery for the Festive Season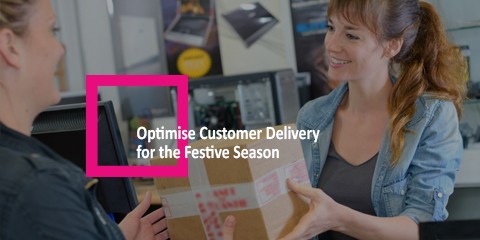 As the holiday season is in full swing, retailers and e-commerce businesses should be prepared for an influx of online orders and deliveries to customers. Ensure that all deliveries are resolved quickly and efficiently by optimising your delivery process.
Manage and monitor the delivery cycle
The delivery process requires careful planning, especially in the busy holiday seasons. Improvements can be made in the planning stage, from managing vehicle loads and optimising delivery routes to meeting customer expectations.
A key aspect of managing deliveries is the ability to monitor the process by tracking and recording deliveries as they happen in real-time, which enables the prompt resolution of any delivery errors and misgivings.
Businesses should ensure all drivers can complete deliveries without any issues and confirm these with the main office straight away. Using an electronic proof of delivery system is the easiest way for drivers to confirm and submit successful deliveries.
Integrate an electronic proof of delivery system
An electronic proof of delivery or ePOD system helps drivers capture customer data and signatures at the delivery place via an electronic device. The application is installed on the driver's smartphone or other compatible devices and connects with the main retail or ERP software.
The app ensures that all delivery data is captured, updated and shared in real-time with the main office. Data usually includes recipient names and signatures, but it may also contain customer feedback and satisfaction surveys completed at delivery.
On the other hand, drivers can also use the application to inform the office staff about any delivery issues and customer dissatisfaction, which may be resolved sooner thanks to complete data availability and visibility enforced by the system.
With an ePOD system, drivers can better manage the customer delivery cycle, ensuring successful deliveries and leading to accurate and timely customer invoicing, which is even more critical around busy delivery times and holiday seasons.
In conclusion, optimising your delivery process with an ePOD system helps your business to maintain and increase speed, data accuracy and excellent customer service.
The IQ Delivery & Collections Module helps you manage all aspects of your delivery cycle, from initial planning and route optimisation through to loading vehicles and customer delivery. The solution integrates the ePOD Electronic Proof of Delivery app.
IQ Retail, a Kerridge Commercial Systems Company, specialises in innovative accounting and retail management solutions.