Seven Reasons to Become an IQ Retail Business Partner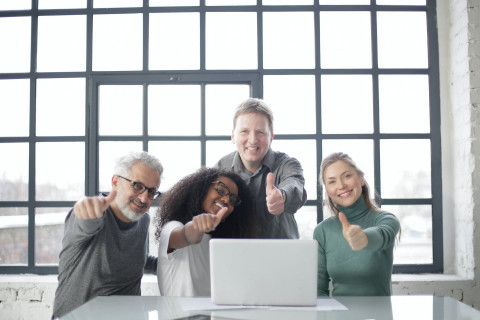 If you are an authorised reseller of ERP, Retail or Business Management software systems, partnering with a world-class leading software solutions provider like IQ Retail will be of exceptional value to your business.
Preferred software partner of choice
IQ Retail have been developing software for over 30 years, with customers across Africa and we recently expanded our footprint in to the UK. IQ Retail was acquired by Kerridge Commercial Systems a few years ago, which means we now have global backing from an organisation that continuously invests in R&D and in its people. As a result of a combination of all of these factors, we have many leading brands that chooses IQ Retail as their preferred software partner of choice.
1. Expand on your offering
If you're already familiar with ERP, retail or business management software, you know that it's a tough market. Adding IQ Retail as one of your key solutions, you will be able to offer  industry-grade software that is ideally suited for small to medium sized businesses and franchises at a very competitive cost. From accounting and POS solutions to the fully integrated ERP software, there is a business management solution for all your industry related requirements.
2. Target the growing SME market
Many ERP software solutions are known to cater foremost to the needs of corporate and large enterprises. Backed by leading enterprise software provider, Kerridge Commercial Solutions, IQ Retail's solutions are ideally suited to the SME market, enabling smaller retailers to access the same operational and competitive advantage at very competitive rates.
3. Invest in proven world-class software
With an excellent global track record for over thirty years, IQ Retail is the partner of choice for many leading brands. Over 15 000 customers choose our software to manage their businesses every day, an excellent endorsement prospect.
4. Promote the latest technology
Since being acquired by industry leader, Kerridge Commercial Systems, IQ Retail's software is continuously improved on with cutting-edge cloud, SaaS and data analytics and other technology to keep abreast of market developments.
5. Resell industry-compliant solutions
Aside from performance, technology and industry expertise, compliance with legal requirements is a must for modern software. IQ Retail's software is IFRS-based and legally compliant with the needs of retail and distributive environments, which is a significant selling point.
6. Access value-added services
Becoming an IQ Retail business partner brings an exceptional amount of value, including excellent rebates, access to an online business partner portal and additionally, you will further benefit from product training, workshops and webinars, and marketing assistance which includes qualified leads. Plus, you can implement the software for your vendor business.
7. Improve customer experience
Vendors joining the IQ Retail partner network enter into a mutually beneficial relationship where all partners learn to understand the software, its functionality and value to the client. IQ Retail offers free pre-sales product assistance and technical support, ensuring your clients get quick and hassle-free software implementation.
Are you interested in becoming an IQ Retail Business Partner? Click here to find out more.
IQ Retail has developed fully integrated retail management software and add-on solutions for your business or franchise.