Skills for Effective Retail Management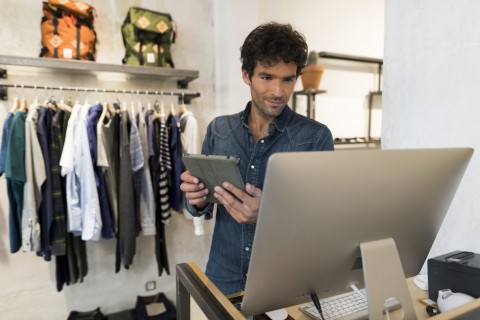 The retail industry, the world over, is a tough vertical that often needs refinement in terms of management due to the fast-paced change that occurs within short periods of time. Very often, the success of a retail outlet lies in the capabilities of the management team. If you are looking to improve your retail business, it might be time to review and improve upon your management skills. Here are the most important skills for effective retail management:
1.    Multi-tasking is imperative
From employee relationship management to stock control, an effective retail manager should be able to multi-task. After all, a manager should be able to oversee all the employees while keeping their various abilities and weaknesses in mind while assigning various tasks. Multi-tasking is a fine balance and requires consistent productivity, a combination that is imperative for effective retail managers.
2.    Strong decision-making is key
An effective retail manager is someone who can make informed and complex decisions in a manner that is calm and assertive. Often, the retail industry can be tough to manage in terms of personnel, and an effective retail manager will be able to make hard and soft decisions with confidence.
3.    Leadership is not just for business leaders
Often, the assumption is that leadership lies with business leaders who make the tough calls and train the managers. However, leadership lies with the managers who lead teams and have contact with their staff components on a daily basis. An effective retail manager will have the ability to lead their teams in a productive, positive, and inspiring way.
4.    Effective communication is important
An effective retail manager will be able to communicate clearly, and in a clam and concise manner. Effective communication is one of the cornerstones of a successful business, especially when looking to improve on various aspects and inspire staff to do more or to perform better.
5.    They still need to be able to sell
There is a common misconception that managers can stand back and let their teams push sales. Not only is this incorrect, but it also results in lazy managers who lack accountability. Instead, look for managers who are willing to still play an active role in sales, customer service, and floor work. Not only will this encourage other staff members to better commit to their roles, but it will also ensure that your retail management staff are playing an active role in revenue growth.