Top 6 Reasons Why it's Important to Update Your Systems Regularly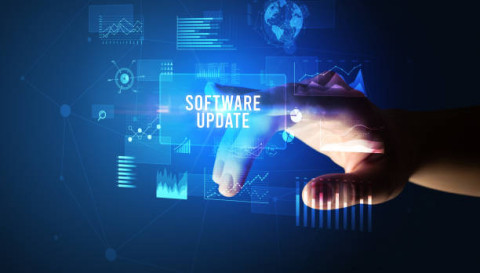 Keeping your ERP system up to date is a crucial exercise every business must do regularly. Find out why, in our latest blog article.
Whether or not an ERP system is a necessity for modern businesses is no longer a question. Increased competition in the marketplace and continuous changes to customer expectations make that clear.
For businesses that have an ERP system in place, however, updates to the system are often regarded as complex and time-consuming. Stakeholders in the business expect the ERP to run quietly in the background, while system checks and maintenance takes care of itself.
Nowadays, the rate at which technology is advancing makes it pivotal for businesses to ensure their system is up to date. Aside from the work it might take initially, there are many benefits your business can enjoy by ensuring that you get current and stay current.
These benefits include:
1. Enhanced functionality
Every release (whether major or minor) brings with it optimisations that add to or enhance its functionality. This means that ERP systems are continuously improving.
2. Compatibility with complementary systems
Most businesses have additional IT systems and solutions that connect to their ERP via an interface. All of these systems also have patches, updates, and version changes. If your ERP isn't up to date, it could lead to compatibility problems. For this reason, ERP updates often include interface adjustments to ensure compatibility with 3rd-party systems is maintained.
3. Access to new integrations and key features
New integrations and features provide your business with the opportunity to increase your efficiency and productivity, and streamline your workflows. The latest system versions are normally compatible with new applications that might not work with older versions.
The latest version of IQ Retail has many applications it can integrate with, making it a tailored, scalable solution. These applications include: ePOD, eSales, ePick, and BI solutions like Phocas and Vecta.
4. Improved support levels
Support teams normally receive training on the latest software versions, which means you will have access to more people who know the finer nuances of the system. As your staff become more familiar and trained on the system, your business' need for support will also decrease.
5. Maintaining a competitive advantage
Technology constantly changes, and legacy systems can hold your business performance back if they are not addressed. Modern cloud-based IT Systems and networks makes it easier for you to keep your operations running smoothly, and be agile enough when future technology advancements take place.
6. Increased security
Older software versions often conceal a core risk that could be exploited through attacks by 3rd-parties. The longer a security vulnerability exists, the higher the risk of an attack. Attacks that take place via an OS can cause great damage. ERP systems store valuable business data and it forms the technical basis for many important business processes. The potential damage that ransomware, DoS attacks, or data theft can do remains high.
That's why it is crucial to ensure that your business always applies the latest security patches as quickly and consistently as possible.
To book a consultation and find out how IQ Retail can assist on your ERP journey, contact us today.