What we have learnt from load-shedding and how prepared retailers are in South Africa?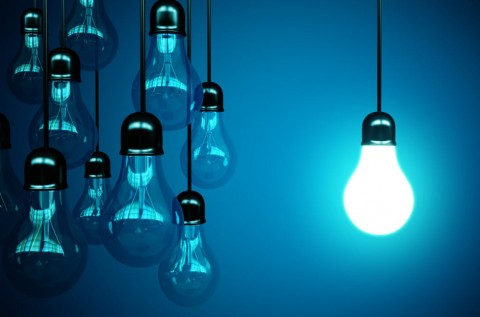 From load-shedding to labour strikes, living in South Africa poses a number of challenges for retailers. However, as our social climate changes, we adapt to new ways of doing business. Lately, South Africa has been struck with more waves of load-shedding, effecting everything from the traffic lights to mobile phone reception. How do retail outlets mitigate these risks ahead of time, and still operate as usual? The answer lies in accurate offline trading that allows a continued, high-quality customer experience, secure tracking of transactions, and ensures the safety of data on re-connection.
While offline trading allows retail outlets to continue with business even where there is no electricity, load-shedding has taught South African business leaders to think on their feet and to come up with solutions in tough and complicated situations. Here are some tips on what load-shedding has taught us:
1.    Backups are your best friend
A prominent feature of quality ERP systems are regular data backups to off-site servers or even better if you go the hosted route. Not only does this serve retail outlets in the event of software malfunction, but it also makes life easier in the event of load-shedding. Important data is saved, mitigating the risk that comes with a system shut-down in the event of no power. If your current ERP system does not complete regular back-up cycles, it may be worth investing in a system that does. After all, a successful business is one that is able to operate during a crisis without its operations coming to a halt.
2.    Invest in supplementary staff
Nothing to do with load-shedding, but like load-shedding, labour strikes can be unpredictable. One of the best ways in which to mitigate the risk of a closed retail outlet, is to ensure that you have a supplementary staff component on hand and available in the event that your staff do participate in a strike. Not only will this ensure that your retail business is operational, but it will also avoid down-time that comes with having to accommodate your staff's absence.
3.    Invest in an ERP solution that allows offline trading
While offline trading is the number one solution to load-shedding woes, it is not part-and-parcel of every ERP system. Outdated or budget-friendly solutions will not offer this business-critical feature, and will only lead to disappointment in the event of power cuts. If you want to retain business operations during load-shedding, it might be time to make the move to a more modern, high-quality ERP solution.
Being prepared for the unexpected is a business leader's best weapon against any uncertain events, especially in South Africa. For more information on our services and products, click HERE.