Andus & Mahius Trading Co Ltd Plans for Business Growth with IQ Retail as their Software Partner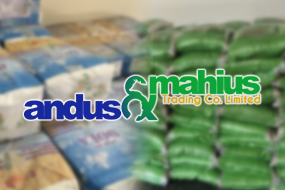 Established in 2016, Andus and Mahius, is a wholesaler trading company that provides general consumption products and animal feeds of a wide variety. Situated in the Mount Kenya Region, their vision is to become the one-stop-shop for all household items and to bring the vision of  "Everything…closer to you" to the greater Kenya area.
Andus and Mahius realised a need to change their retail solution when they found that their current system would not support their plans for future growth. They required functionality that would keep up with their expansion plans.
Owner, Barnabas Gioche, said; "We needed a solution that would not only support us as a business, but that would also be user-friendly for our staff. IQ Retail provided us with exactly such a solution."
KEY BENEFITS:
Route and delivery management
Integrated processing of Invoices, Credit Notes, Goods Receiving, Returned Goods, Purchase Orders, Sales Orders, Job Cards
Maintain multiple stock locations within a single company
Andus and Mahius realises great benefit in IQ Retail's fully integrated platform, which includes:
Drill down capability on any transaction
Reconcile stock quantity movement
Purchase Orders, Sales Orders, Job Cards
Comprehensive stock reporting and customisation of standard reports
Multiple stock ordering formulas per stock item
Integration of debtors, stock and general ledger
Barnabas Gioche, further said; "IQ Retail has provided us with great support and has proven to be a great asset in our business from the get-go. We are sure that this solution will be key in contributing to our plans of further growth."
Trevor Dorasamy, General Manager for KCS Kenya, also commented; "We are excited to walk this journey with Andus and Mahius and we look forward to see them grow as they have exciting plans for the future."