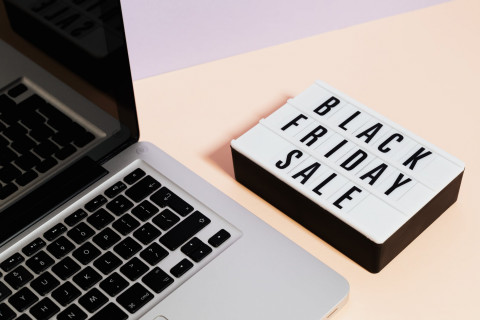 It's been a tough year so get your business future ready. We are running exclusive Black Friday specials to get you going. Don't delay, these offers are only valid if you sign up in the month of November.
SOFTWARE PROMOTIONS
Special Offer 1
10% OFF latest version
Sign up for the latest and recently introduced version of IQ Retail in the month of November and save 10% off the retail price.
Special Offer 2
10 FREE users on Payroll
Sign up and pay for 10 employees on our IQ Payroll or IQ Payroll and HR software & get an additional 10 employees free for the first year.
Special Offer 3
50% OFF on the first three months' subscriptions
Sign up in November 2020 and you will Save 50% on your first 3 month's subscriptions.
Normally you pay R250 per month - if you sign up now, you pay R125 per month. This offer is valid for the following modules:
IQ eSales
IQ ePOD
IQ SingleView
IQ API
Integrated Value Added Services:
Digital Receipting
Digi Payments
EFT
Loyalty
Airtime
Online Backup
Putpose Based Lending
Secure Retail Payment Solutions
To get in touch with us for these software specials click HERE
TRAINING PROMOTIONS
LMS Online Training
50% OFF Annual Price for the first year
T&C's - Sign up November 2020
Classroom Style Training
25% OFF
T&C's - Stellenbosch Training in Dec & Jan
IQ Payroll Training
25% OFF
T&C's - Training in January 2021
To get in touch with us for these software specials click HERE