Build It Port Edward & Margate Selects IQ Enterprise for Its Effective Business Solutions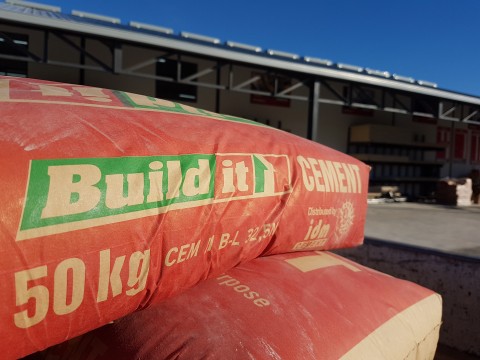 When owner Hector Macleod required a complete ERP solution for both his Build It stores (Port Edward and Margate in the KwaZulu-Natal), he opted for IQ Retail's Enterprise solution.
An IQ Retail client for more than eight years, Hector required a solution that could streamline business operations across both branches that together, comprise of 72 active users, a total of 3000 transactions processed on a weekly basis. Hector commented; 'IQ Enterprise has improved overall business processes, providing flexibility for improved reporting across branches, better management of inventory, which allowed us to focus on customer service and increase customer satisfaction throughout their overall shopping experience'.
IQ Retail Business Partner, Jaco Steyn from South Coast Tracking, recommended IQ Enterprise to Hector for both Build It Port Edward and Margate for its fully integrated and bespoke functionalities. Jaco noted; 'IQ Enterprise is a broad-based financial and functional solution that offers multiple branch centralisation and stock synchronisation. It allows for complete franchise and multi-branch ledger, while the customised reporting functionality gives you continual access and control over your business'.
"We did not have a system in place prior to opting for the IQ Retail solution. We required a solution and server that would be compatible with all our computers, a solution that would be easy to operate and understand, and also give us all the tools we needed for sales and inventory control," said Johan Wolmarans, Manager at Build It Port Edward. He added, "With that being said, the IQ Retail solution did all of the above, and more. IQ provides you with so much information on your stock and sales and allows users to have reports designed on IQ to suite their business needs."
Features and benefits that Build It enjoys:
Access to allow preview of documents before processing.
Print picking slips from sales orders.
Enable/disable credit limit check in quotes, job cards, and sales orders.
Additional line comments for: invoicing, credit notes, sales orders, purchase orders, GRV, RTS, quotes, and job cards.
Multiple prices selected when invoicing: 5 selling prices, promotion and contract prices.
Electronic payments and recon.
Johan added, "IQ has a lot to offer. We can track our sales, monitor and check stock, as well as run customised reports to identify our individual customer needs and establish in which areas to improve our offerings and business processes." Furthermore, Johan said; "IQ Enterprise has made our business simple to understand and operate, easy to monitor and improve control across all aspects of the business'.
About Build It
The long-established hardware and building supply stores, known as the Build It franchise, is a division of the SPAR Group Limited South Africa. A voluntary trading group of individually owned retail stores with more than 10 000 employees across the group, they currently have stores in South Africa, Namibia, Swaziland, Lesotho and Mozambique, with plans to expand into Botswana and Zambia in the near future. With each of the stores being owner-run and managed, their customers can be assured of the best possible service and advice. They view themselves not only as a supplier of materials, but as a partner to their valued customers who assists them in accomplishing their building or renovating projects.
With our core values of Family, Entrepreneurship and Passion at the heart of everything we do, Build It's group of 350 retail stores across Southern Africa have been supplying building materials and serving our communities for more than 32 years.