Diski Sports Invests in IQ Retail to Streamline their Business.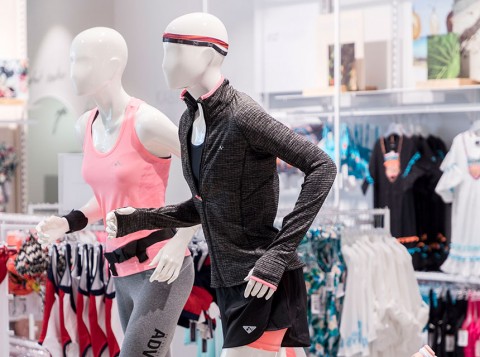 When Diski Sports, a sports wholesale company, were in the market for a retail management solution, they chose to invest in IQ Retail's Enterprise solution due to the strength and flexibility of reporting, the user-friendly point of sale, and accurate stock control.
Diski Sports offer a wide variety of sports equipment and apparel with a wide range of brands that cater to professional athletes, corporate organisations, schools, universities, government, and leisure groups. They also offer corporate gifts, apparel services and provide soccer, rugby, netball, basketball, cricket, volleyball, and hockey kits.
Diski Sports became a client of IQ Retail in 2010. Over the eight-year partnership, IQ Retail has impacted their core business by streamlining their day to day business processes and their point of sale system. The organisation consists of more than 70 employees across four branches, two of which use IQ Retail solutions to improve the operation of their stores and warehouses.
"We were using the IQ 2000 solution since the beginning and recently upgraded to IQ Enterprise in 2016." said, Afzal Sibda from Diski Sports. Their Authorised IQ Business Partner, Alwyn Neethling from Neo Wave (Pty) Ltd, assisted in the transition from IQ 2000 to IQ Enterprise.IQ Enterprise is a broad based financial and functional solution that offers multiple branch centralisation and stock synchronisation. Alwyn added, "Diski Sports have found great value in the IQ Enterprise solution, all their companies can now run on one system, giving them a realistic view of overall performance and greater control of management across all businesses."
After investing in the IQ Enterprise solution, it enabled Diski Sports to:
Streamline day to day business
Increase store efficiency
Utilise a user-friendly point of sale
Customised reporting
Improve stock management
Multiple branch centralisation and synchronisation of stock
Gains and Benefits
Comprehensive stock reporting and standard reports
Customised reports and advanced filtering engine
Invoice directly from the sales order
Real time access to actual data and performance
Email statements and invoices to customers
Strong back-dating functionality
"Diski Sports chose IQ Retail above all the other solutions on the market, for its point of sale, the integrated functionality, monthly reporting functionality and improved stock control. IQ has impacted Diski Sports positively by effectively keeping track of what's going on in their stores, the turnover as well as the GP," shared Alwyn.
About Diski Sports
Diski Sports supply the best branded and non-branded apparel and equipment for all sporting codes. We do not supply fake/counterfeit goods. We strive to provide our customers with the best quality apparel and equipment at affordable prices. We cater for all levels of sportsmen/women. We have a dedicated team that does in house branding of sportswear, apparel and more. We are registered importers, and we do our best to source the best brands and good from all over the world.