IQ Retail and IronTree Partner Up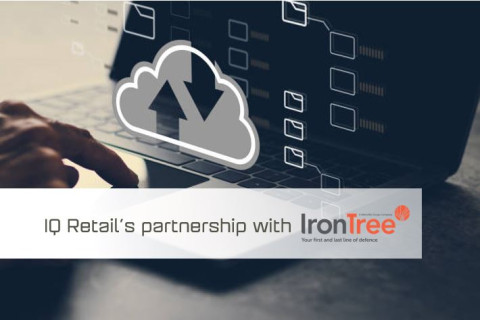 IronTree and IQ Retail have recently further solidified their 14-year partnership, in the ongoing quest to add value to both channel partners as well as end-user customers. 
IronTree is a leading provider of business continuity services that include secure online backup, cybersecurity and ransomware protection, virtual private server hosting and disaster recovery as a service. Founded in 2007, IronTree has established partnerships with recognised software vendors such as Sage Pastel, Pilot POS, IQ Retail, Acronis and Sendmarc as well as a channel of approximately 400 ERP support companies and managed service providers.
IronTree is a leading Managed Service Provider (MSP) in the Middle East African region. They protect businesses using a modular stack of products that can scale to be your business one-stop data guardian, providing world-class private hosting, protecting you from fraud, threats and hacks, ensuring privacy compliance, and eliminating costly downtime. Easy to integrate, IronTree do not believe in long contracts, and have an industry-leading track record to prove it, winning the Acronis Cyberfit Partner Award across the MEA region at the end of 2021.
IronTree's cloud-based solutions are designed to ensure data security and business continuity that enable their clients to mitigate the effect of disruptions and disasters that may affect their businesses.
IronTree's product suite, SecureIT, includes the following solutions:
HostIT: Virtual Private Server Hosting (VPS)
StoreIT: Backup & Data Management
RecoverIT: Disaster Recovery (DRaaS)
ProtectIT: Cybersecurity
ComplyIT: POPIA Compliance
Interested in these offerings?
IronTree strive to protect businesses – and ensure their continuity. For more information, contact sales@irontree.co.za.
Or contact IQ Retail for more information as IronTree's solutions work seamlessly with your IQ Retail system.