IQ Retail voted DIY Service Supplier of the year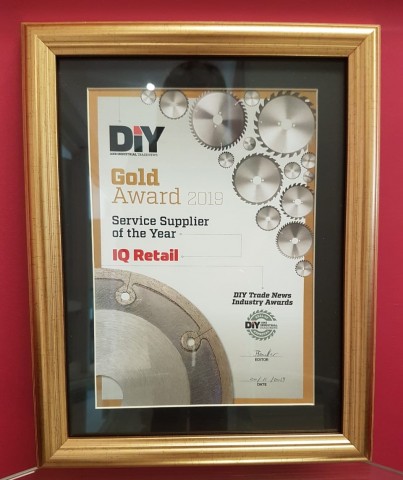 DIY & Industrial Trade News Industry Awards
IQ Retail, a leading accounting and retail management software provider for small to medium sized businesses, was voted Service Supplier of the Year at the annual DIY & Industrial Trade News Industry Awards ceremony.
This prestigious awards ceremony, sponsored by AfriBuild, aims to award businesses within the DIY and Industrial industry who stands out or has made a difference in the last year. An awards nomination process takes place prior to the ceremony whereby other businesses, suppliers, customers or hardware and build retailers are able to vote for their preferred suppliers within the different categories in the industry.
Once all the nominations have been submitted, finalists are selected and judged by the DIY & Industrial Trade News team which makes up a percentage of the final vote and the other part of the selection process is based on the industry's nominations.
The categories for the awards nominations includes:
Supplier of the Year
Service Supplier of the Year
Retail Group of the Year
Paint Company of the Year
Power Tool Company of the Year
Hand Tool Company of the Year
Building materials Company of the Year
Outdoor Company of the Year
Hardware Company of the Year
Industrial Company of the Year
"We are honoured to have been voted as the Service Supplier of the year. This emphasizes what we strive to do better every day; to offer an exceptional service and product offering to our customers and to help our customers run their businesses better! So thank you to all who have recognised us for exactly that", commented Michael Reyneke, Director, IQ Retail.