Kerridge Commercial Systems Boosts its Investment in South Africa, with 188 New Family Members Over the Last Two Years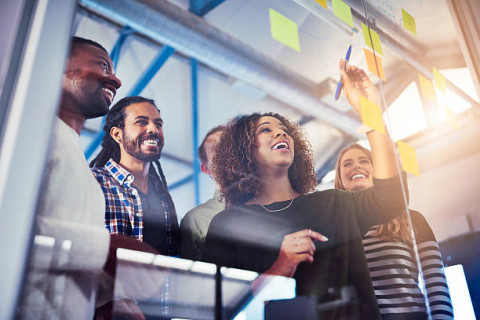 Kerridge Commercial Systems (KCS), industry-leading ERP, Retail and business management software provider for Distributors, Wholesalers, Retailers and the Plant, Tool and Equipment Hire industry, increased its investment in various regions across the globe since the start of the COVID-19 pandemic.  South Africa – one of the global economies with the biggest need for job creation and skills development – has been a key focus region.
Since the start of the pandemic, KCS has realised the big shift in the way people are working: new technology has come into play and the company wants to stay true to its approach as a truly global organisation. 
KCS has had a global footprint for many years, and all our regional offices and staff have always worked well together. However, the company has grown significantly in recent years, and as with most businesses, it has had to adapt to new ways of working during COVID-19. 
One of KCS's main objectives is to provide customers with industry-leading technology and business management solutions that will enable their businesses to grow and manage demand in a very competitive trade environment. With that in mind, the company ensured a significant increase in its staff compliment which also meant a big drive for R&D. 
Now that COVID restrictions have eased and business can reflect back on the last two years, the software group's investment into a bigger team is evident.
"We've always provided best-in-class ERP, Retail and Business Management software solutions for Distributors, Wholesalers, Retailers and the Plant, Tool and Equipment Hire industry. Digital transformation has however required a much quicker turnaround and our customers need cutting-edge technology to run smooth and efficient operations in a modern world." said Des Nangle, President of Global Business Development. 
"As a business, KCS has always invested heavily in R&D but since the pandemic, we have focused more development effort in our products and our people to provide customers with the right solutions, and help them to adapt, digitise, and streamline processes as we move forward", Nangle added. 
The company has ensured that our different business units work together more closely across different regions, providing customers with access to the best people, products, and solutions wherever they are. KCS employs talented staff all over the world. We have discovered exceptional talent and created over 188 additional jobs over the last two years, in South Africa alone. 
This investment is not only a benefit for our customers – who have access to skillsets across different departments like R&D, Support, and IT - but it also ensures job creation and skills development in South Africa, which is a huge positive for the economy. 
As part of our commitment to job creation and skills development, KCS has also started an intern programme in South Africa. To date, the programme has proven to be very successful. The company has offered permanent employment to 9 interns, who have successfully completed their internship after the first year. We are also happy to announce that the second round of the internship programme is currently underway. 
Giuseppe Martini, Managing Director of KCS in South Africa, added that: "We are proud and excited to continue on this journey and to serve our customers to the best of our ability. We want to ensure that we keep developing solutions that will make a difference. It's an exciting time for the company - especially as we celebrate our 40th anniversary in Africa, and reflect on the growth and expansion of the South Africa team." 
We look forward to the next 40 years of growth and investment in South Africa, and in our customers.