Kerridge Commercial Systems South Africa appoints new MD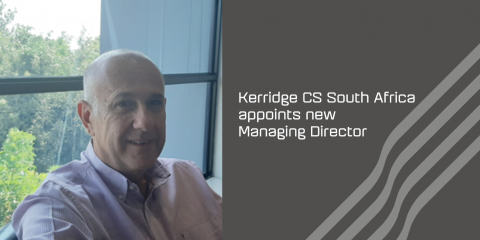 Kerridge Commercial Systems, a leading supplier of ERP and business management software solutions, specifically designed for wholesalers, retailers, distributors and the hiring industry, have taken the next steps in order to manage and sustain a phenomenal amount of growth.
Kerridge Commercial Systems have acquired several businesses across the globe, expanding their product offering, and will continue to do so.  This growth has however made the business' leadership team reconsider their current bandwidth as well as assess their succession plans. With that in mind, the current Managing Director for South Africa, Des Nangle, will be moving into a global role. This role will be as President of Business Development for the Group.
This change will allow for a more seamless integration of the various businesses that have been acquired and for those still to come. It will also allow for the Group's various business units to work more closely together, enabling them to learn from best practices, to gain guidance and insights and to optimise commercial opportunities. 
"I am honoured to be taking on this new role. I think it will be of great value to the group. I have been heavily invested in the South African business and will continue to be invested in this business. I will however relinquish my day-to-day responsibilities as MD and will, moving forward, be involved from a commercial aspect.  It therefore gives me great pleasure to announce that Giuseppe Martini will officially take on the role of Managing Director for Kerridge Commercial Systems South Africa. Giuseppe has been an integral part of the business for many years and has been filling some of the responsibilities, in terms of managing the South African business, for a while now. I have had Group wide responsibilities since last year already but we wanted to ensure we tackle this migration in a seamless way", said Nangle.
"I am excited to take on this new role. To me it highlights the growth of the business and its people. I look forward to this new journey and to be able to continue to offer our clients a greater suite of solutions to solve their business challenges and to ensure they stay current in this tough economic environment" said Giuseppe Martini, Managing Director for Kerridge Commercial Systems, South Africa.