Lawnmower Mecca Upgrades to the Latest Version of IQ for Enhanced Operational Capability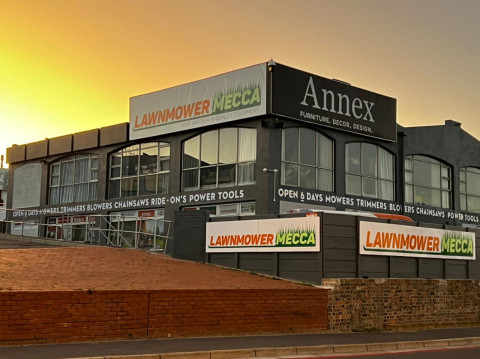 Lawnmower Mecca has been in business since 1970 and initially started out as a small repair shop. Over the years, the company has become one of the most reputable lawnmower and outdoor power product shops in the Western Cape. In addition to their branch in Bellville and the branch in Table View, they are members of the South African Green Industries Council (SAGRIC) and the Western Province Turfgrass Association (WPTA).
Lawnmower Mecca specialises in outdoor power equipment sales and repairs, and stock a variety of quality garden equipment which includes lawnmowers, brush-cutters, grass trimmers, chainsaws, protective clothing, safety gear, and more. Their team goes to great lengths to ensure that they provide customers with quality, reasonably-priced products, and service.
The company went live on the latest version of IQ at the beginning of 2020 and have been one of our valued customers for over 15 years. They currently employ 17 staff members in the 2 branches.
Bianca Oosthuizen, the company Managing Director, recently spoke to the IQ team, and mentioned that their system was quite outdated and lacked the functionality of their evolving business needs and didn't help them to run business operations as seamlessly as they needed. Their team required a solution that could run POS, stockholding, workshop, their client database, and have the 2 branches linked.
"We can continue working remotely or after hours, which has been a big help — especially during COVID — to ensure we can keep our finger on the pulse. The system is user-friendly and does what we need it to do", Bianca added.
In closing, she commended our Business Partner, Electronic Confluence, for the support they have provided throughout the transition process.
IQ Retail looks forward to many years of successful collaboration with Lawnmower Mecca, and seeing their business go from strength to strength.
IQ Retail solution benefits that Lawnmower Mecca enjoys:
Business processes run smoother, and important information is up to date.
Remote access to the IQ system, anywhere, any time.
A consolidated, graphic view of the company's KPIs
Real-time access to actual data and performance
Fully integrated financials
Effective stock control
Simple, yet powerful analysis
For more information, please visit their website:
www.lawnmowermecca.co.za