Remain competitive with advanced IT systems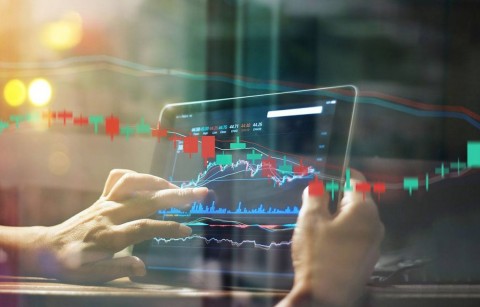 Managing Director of IQ Retail, Chris Steyn, says that businesses in the retail industry need to take advantage of new technologies to remain competitive in the current economic climate.
"We have taken the lead in embracing the latest technologies, especially in the areas of system interconnectivity and integration of services. These include airtime sales, Electronic Fund Transfers, online backup solutions, managed and hosted cloud solutions, business intelligence, e-commerce and business-to-business solutions," says Steyn.
"As a supplier of business software system solutions for the past 25 years, IQ Retail now has more than 20,000 installations in South Africa, Namibia, sub-Saharan Africa and distribution in the UAE, Saudi Arabia, Cyprus, Greece, Australia and New Zealand. IQ Retail remains at the forefront of software development in the changing retail environment, which today offers more options than ever for making purchases and payments," continues he.
Technology has made huge strides over the past few years especially in the areas of system interconnectivity, mobile devices and secure electronic data transfer. The revolutionary nature of IT systems today makes it imperative for businesses in the retail industry to keep up with trends in both software and hardware. Retailers need to stay in touch with these technology trends to ensure high sales volumes and keep their customers satisfied.
"In order to provide cost-effective, innovative and efficient business systems, IQ Retail has entered into partnerships with leading companies, each specialising in their respective fields in the IT industry. The result has been the launch of various new products and services through our reseller networks and partners," says Steyn, adding, "These partnerships have provided state-of-the-art and innovative IT systems which will give our clients and their user base a distinct competitive advantage. The new products, which will revolutionise the way in which retail businesses operate their IT systems, were officially launched at a recent conference held for our national Value Added Resellers (VARs). Presentations were made by all the principal partners, with household names such as Hewlett Packard (integrated POS hardware), Blue Label Telecoms (leader in pre-paid airtime products), Nomad EFT (integrated speed point devices with transaction switching), Iron Tree Automated Online Backup, Vodacom Business, Jasco Telecoms (IQ Cloud and network infrastructure), Shopdirect (e-commerce), Cashguard (secure cash handling system), ESET Antivirus, Tower Investments (system financing) and Qlikview Business Intelligence."
"POS systems need to do more than just facilitate the selling process, they need to generate income. They need to not only add value to customers shopping experience but also to facilitate in attracting new customers. With our partners we are doing more than merely adding value, we are increasing revenue for the POS system users as well. By including value added services in our entire range of software, we are providing the business owner with the opportunity to sell their own products, and benefiting the client with an added service. Our new product range now extends the offer to the customer with the option of paying utility bills, fines, purchasing airtime or prepaid electricity, etc. and in doing so attracting further revenue," comments Michael Reyneke, co-owner from IQ Retail.
With the proliferation of IT systems on the market, the question is, 'how do you find the right IT system for your store?' A system that would give the user a 95% fit right now, might only give a 40% fit in two years time when the retailer opens that second, third or fourth branch.
Furthermore, the retailer might want an integrated system. This is a system where all the systems, data and processes are integrated and real-time. Importing and exporting data from/to other systems is time consuming, inaccurate and requires expensive resources to maintain. Retailers might need to look at integrating point-of-sale, inventory, accounts receivable, accounts payable, custom ordering, ledger and everything in between. This way you have traceability throughout the system with exceptional audit tracking. Your reporting is now simplified due to the fact that all data comes from a central database and available to the user immediately and accurately. One dimensional reports and spreadsheets are a thing of the past as we look at multi-dimensional interactive BI (Business Intelligence) models and systems.
"What differentiates our systems is the fact that they are fully scalable. A client can start with our IQFreePOS system. This replaces the traditional cash register and is free to download from the IQ website. This system allows basic Point of Sale transactions, Basic Stock Control and provides for the sale of services such as airtime and electricity. Should the client require more features such as Invoicing, Credit Notes, Goods Receiving, Orders, Quotes, Debtors, Creditors and most trading functions, they can upgrade to the full IQPOS system. If they later require an integrated ledger and financials, they can upgrade to IQ Business. In the future when the business expands, they can upgrade to IQ Enterprise, which offers centralisation and consolidation of financial information as well as synchronisation of stock across multiple branches. Each of these upgrades is a simple process and there is no need for conversion of data," explains Steyn, adding, "The upgrades and system enhancements in our product range will assist our clients to survive the current difficult trading conditions in the retail sector."
"IQ Retail has been presented with the Build it National Service Provider of the Year Award for 2010. This can be seen as an endorsement for its expertise in designing and developing efficient IT systems for the retail sector. We are proud to receive this award in recognition of the major contribution that IQ Retail has made to the operation of the BuildIt outlets," concludes Steyn.
source (https://www.diytradenews.co.za/remain-competitive-with-advanced-it-systems/)