Rosewall Retail chooses IQ Retail for Better Stock Control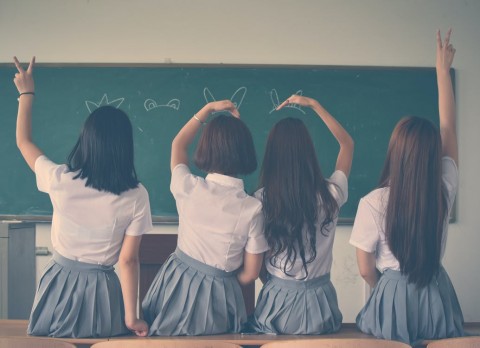 When Rosewall Retail CC, a leading supplier of school uniforms, was looking for an ERP solution to support their business, they opted for IQ Retail.
Rosewall Retail was established in 1994 by Grant Bain. Over the years, Rosewall Retail has built up very strong and robust customer relationships with their schools and has a business ethos built around personal service, integrity and quality.
Rosewall Retail has been an IQ Retail customer since 2016, with 6 different uniform shops that consists of a head office and 5 branches. Karen, Ops Manager at Rosewall Retail, said "IQ Retail came highly recommended by word-of-mouth and we decided to invest in IQ Retail." Karen added, "One of the main reasons why we changed was so that we could make use of IQ's stock module, remotely, so we can get an overview of all the stock without having to go in and out of the system as we had to do with our previous system."
Karen commented, "We have seen so many improvements in our business since implementing IQ Retail. IQ Retail has given us much better control over our business and day to day operations. One of IQ Enterprise's most valuable advantages is the fact that it is online, making it easy for us to view everything on a day to day basis and we don't have to do uploads and downloads to view different documents. IQ Retail will definitely be beneficial to any retail business."
IQ Enterprise is a fully integrated broad based financial and functional solution that offers multiple branch centralisation and stock synchronisation.
Karen added, "One of our favorite features of IQ Retail is the reporting of items and the fact that we can find the information we need, quickly and easily, on the system." Furthermore, Karen said, "The business was growing rapidly and our system before IQ Retail became outdated, we needed a better system that would stay up to date and would grow with our business."
Gains & Benefits of IQ Enterprise that Rosewall Retail enjoys:
Comprehensive stock reporting and standard reports
Customised reports and advanced filtering engine
Invoice directly from the sales order
Real time access to actual data and performance
Email statements and invoices to customers
Strong back-dating functionality
Advanced security, integrity, and support
Advanced POS
Drill down functionality to manage inventory and employees
Reliable and accurate management reporting.
About Rosewall Retail
Rosewall is a leading supplier of school uniforms in South Africa. We have been supplying schools for more than 20 years and pride ourselves in delivering good quality clothing, providing friendly, professional service and maintaining close relationships with the schools and parents that we supply. We strive to make school uniform buying a quick, easy, affordable process.
https://www.rosewall.co.za/