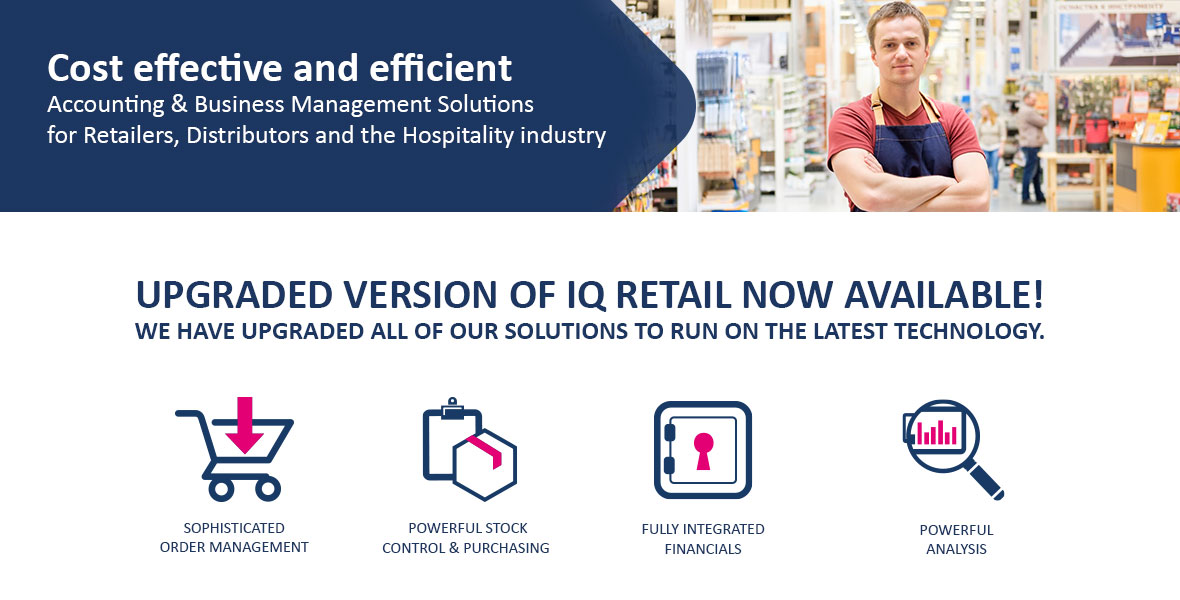 BUSINESS SOLUTIONS SIMPLIFIED
In the retail, distributive and hospitality industries, your clients want purchase and payment simplicity, while you want effective, accurate control over your business financial transactions. From point of sale to general ledger, you need solutions that suit/fulfil your unique needs and give you complete administrative control.
That's why IQ Retail gives you business accounting and management solutions designed to work in a retail, distributive and hospitality environment. We don't just develop software – we develop legally and legislatively compliant, IFRS-based software that understands your business, and back it up with unbeatable service and support.