4 Must-have Technology Trends for Retail SMEs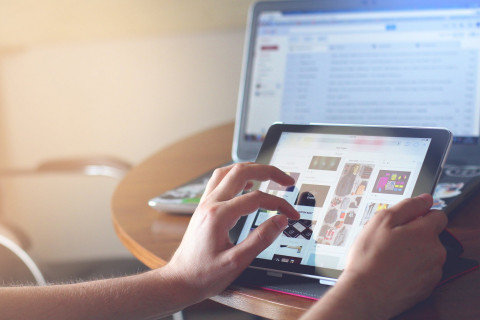 Technology innovations in the retail sector are changing the future businesses as we see it today, prompting SMEs to follow suit. We selected four tech trends for small to medium companies in the retail sector that are not only productive but also highly affordable.
1. Integrated e-commerce and POS systems
Many small and medium-sized retailers have switched on to multiple sales channels and e-commerce platforms during the pandemic to optimise their digital sales. Hence the growing demand for a fully capable e-commerce solution with integrated POS that combines the best of both worlds: online and offline sales, physical and online stores.
2. Data management
Managing customer data can be a burden for retailers looking to extrapolate consumer demands, current POS data, marketing campaign focus areas and other external industry factors.
Modern forecasting methods or the right software or retail and business management systems can help you better understand your data and move your businesses forward in new ways.. Data can highlight various aspects in all areas of your business but you need visibility and an easy way to see and understand your data.
3. Tech-driven customer interactions
Shoppers are leaning towards practical, safe, time-efficient, and more automated options in a busy world. Small to medium-sized retails must, too, embrace technology, more automation and new ways to keep up with market demands. It does not need to break the bank, either.
4. Integrated and modular software solutions
Small to medium-sized retail businesses need to consider an efficient integration of accounting, invoicing, billing, pricing, logistics, distribution, marketing and all the rest. Bottom line: A complete, adaptive, and integrated retail or business management solution that serves the needs of retailers is no longer a luxury. It is a must.
Small retailers can now benefit from an industry-certified integrated central platform, preferably on a flexible cloud-based architecture, with the advantage of a monthly subscription rather than a large down payment.
IQ Retail has developed fully integrated retail management software and add-on solutions for your business or franchise.