Are You Festive-Season-Centric?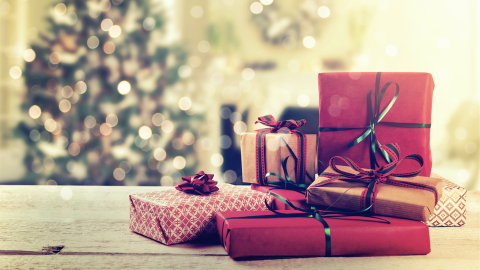 Did you know that, for many businesses, festive season sales account for up to 30 percent of annual sales? In South Africa, in a volatile economic climate, this statistic means a significant portion of income comes from two months' of the year. Considering this, it is important for businesses to take a festive-season-centric approach; from their staff to their website, adding a little festive cheer is enticing to customers. Here are a few tips on how to give your business a festive-season makeover:
1.    Sales and Marketing: Displays to Communication
One of the best ways in which to draw customers in is through festive-season marketing and communication. Not only does it inspire trust, but it also gives a business a sense of merriment, which customers gravitate towards. The first step of a festive-season makeover is to relook your sales and marketing efforts, and add a little cheer. This includes the display windows, any communication that goes out to customers, any marketing material that is printed, and any uniforms that your staff may wear. A string of lights, a pop of colour, and a gift-wrapping service show that your business and staff are making an effort during the busiest time of the year.
2.    Order Festive-Season-Centric Stock
While you might be in the business of selling festive season merchandise, festive-season-centric stock reaches further than baubles, stocking stuffers, and candy canes. Instead, if you are offering discounts, packages, or specials, ensure that you have enough stock to cater for your customers. Not only will this ensure that your customers remain satisfied, but it will also avoid the year-end rush where your staff need to spend more time on problem-solving than selling. If you're unsure of how your business will do over this period, ensure that your suppliers are available to assist you with surplus in the event that you do run out and need last-minute assistance in procurement.
3.    Does Your Website Reflect the Season?
It is important to keep in mind that many customers will first review your website before making the decision to come into your business. Ensure that your website is regularly updated and that all your promotional offers are visibly using clear imagery and strong call to actions. Ensure to test your eCommerce process so that customers have a smooth purchasing experience.   
4.    Invest in Temporary Staff for the Festive Season Rush
One of the biggest challenges businesses face during the festive season is capacity. If you are aware that many of your staff are taking leave during this period, it is worth investing in temporary staff. On the other hand, if you feel that your existing staff component is too low and want more feet on the ground, it might be worth looking at hiring two to three more staff members per business unit or department.