How Industry-specific Payroll Software Helps Your Retail Business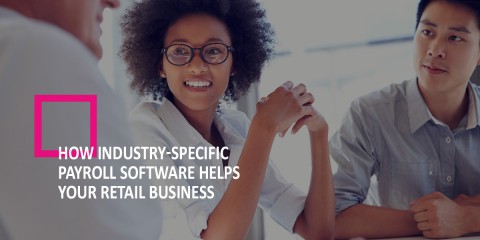 Payroll software is essential to streamline HR operations and boost employee productivity in any industry. However, high staff turnover and poor management are often the case in the retail, hospitality or distribution markets. This requires a more focused approach to people management with industry-tailored software that integrates well with all business functions.
Here is why choosing industry-specific payroll software can become advantageous to your retail or distribution operations.
Seamless integration with accounting/financial systems
Quality payroll software needs to fulfil some essential functions which include easy access to employee portals, time and attendance tracking, tax filing and reporting. A must-have feature is an effortless integration with major accounting systems, and the possibility to integrate and share data to streamline financial operations.
If you are using business management, accounting or financial software tailored to meet the needs of your industry, chances are you are better off integrating with payroll and HR software built on the same principles.
Choose an all-in-one payroll software that offers a seamless conversion from your existing system with no downtime or loss of information.
Compliance with industry regulations and legislation
An advantage of payroll and HR software is the inclusion of the latest updates and amendments regarding industry employment regulations and tax legislation. It is crucial to align your company activities to the local legislation of the country or countries where your business operates, for example, Sub Saharan-African tax requirements.
If you are doing business in South Africa, your payroll software should cater for various SA legislative requirements. Ensure that your payroll software is compliant and subscribes to the South African Payroll Association.
Furthermore, choose payroll software that is flexible and scalable enough to allow for expansion and easy deployment on the continent or overseas.
Contact IQ Retail to find out how our retail solutions can benefit your business.