How Retailers can build Brand Loyalty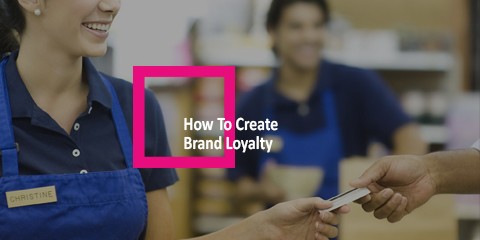 Brand loyalty is key to the success of any business; however, brand loyalty can make or break a retail business. Consumer's need to resonate with your brand or admire it before they become loyal to your brand so brand loyalty is an important factor. Beyond what you sell, be sure to offer an exceptional service and that your customers have a good experience with your business.
Building brand loyalty is not as difficult as it may seem, taking small but effective steps can make a substantial difference to your customers, who once they become loyal to the brand, become repeat customers. Here are a few simple ways to build brand loyalty:
Engage with your customers
When it comes to brand loyalty, retailers need to view it as building a community, and with that we need to find various ways to engage with our customers. Social media is a great and cost-effective way to communicate and interact with customers. Alongside posting regular content, it allows businesses to reply to or interact with people. This consistent communication will ignite the emotional connection necessary to build brand loyalty; but it is important not to overdo the communication; no one likes the overload of info, and it may make you seem desperate for business.
Prioritise customer experience
Consumers don't usually go back to retailers where shopping or paying for their goods was a hassle or where the staff were not helpful. Although this may seem obvious, it can often be the small things that make a huge difference. Therefore, retailers need to ensure they have the best payment and business management solutions in place to provide an enjoyable shopping experience. Solutions such as POS (Point of Sales) are perfect solutions that can cultivate brand loyalty due to its ability to accept multiple payment options as well as many other features such as speed and customer service.
Retailers can also train staff to ensure that they can assist customers with any issues that may arise. By monitoring employees, businesses will be able to see where there is room for improvement. This will contribute to an enjoyable and hassle-free shopping experience for customers, therefore boosting brand loyalty.
Use rewards programs
Rewards programs are an effective way to incentivise your customers to return. These loyalty rewards normally offer discounts, coupons or even exclusive deals to return customers. 
Rewards programs are easy to manage with the right solutions. They could for example, enable retailers to manage their loyalty programs online. This solution also allows retailers to set custom earn and redemption rules for specific loyalty programs.
IQ POS is a fully integrated solution for point-of-sale data with built-in flexibility for single or multi-site terminal capability. Contact IQ Retail to find out how our retail solutions can benefit your business.