Increase Retail Revenue with Loyalty Programmes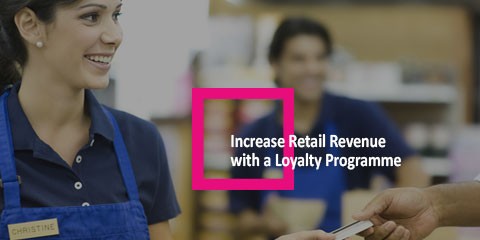 One way retailers can encourage repeat sales and create brand awareness at the same time is to offer loyalty programmes for customers. Loyalty programmes usually require businesses to have the right software in place which allows for value added services either as part of the system or as an-add on module.
Here are a few reasons to consider loyalty programmes for your valued customers that provide repeat business:
Sustainable Revenue
Retailers can enjoy significant revenue increases and brand awareness through loyalty programmes that reward existing customers and attracts new clients. These programmes can be devised directly at the point of sale through POS system integration.
Customers are likely to spend money regularly when they feel rewarded and appreciated for their support, whether it's a more personalised experience, cashback, reward points, discounts or free additional purchases. Winning customer loyalty leads to repeat sales and increased average sales per customer, which translates into long-term sustainable revenue.
Customer Savings
Loyalty programmes are a win-win for both retailers and shoppers. While retailers boost sales, customers also save money on their purchases and tap into extra benefits every time they make a purchase by presenting their loyalty card. Retailers can introduce additional offers, bundled purchases, exclusive discounts and cashback for loyal customers, promoting even further savings.
Lower Expenses
Loyalty programmes allow retailers to maximise revenue while minimising costs on rewarding customers. The costs involved in the implementation of the loyalty programme can be easily absorbed thanks to the volume of customers opting to join the programme. Retailers can further streamline the costs associated with the client buy-in process.
Customer Retention
A loyalty programme encourages customers to spend their money in support of your brand, which gives a much-needed boost to customer retention and acquisition. Retailers can tap into a loyalty programme to gather customer information and insights into their purchasing behaviour to help create a more personalised sales experience.
Furthermore, retailers can use customer data analysis to improve their sales strategy and customer service, identifying missed opportunities and leverage growth prospects.
Manage your loyalty programme with a high-quality integrated POS system.
IQ POS is a fully integrated solution for point-of-sale data with built-in flexibility for single or multi-site terminal capability. Contact IQ Retail to find out how our retail solutions can benefit your business.