Three Challenges Faced by Distributors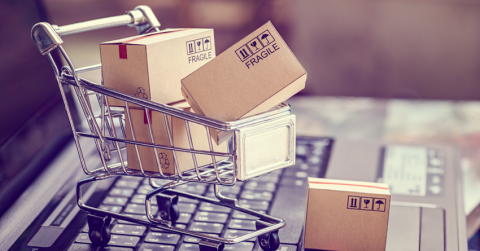 Distributors within the retail sector, require a fair amount of business planning in order to thrive and not just survive. With a variety of challenges facing the industry as a whole, Distributors require business solutions that will allow them to grow and adapt to the needs of the industry, their customers, and their ever-fluctuating peaks and troughs of the economy.
When it comes to retail management, the best way in which to ensure success – or part thereof – is to invest in an effective system to streamline processes to save time and enable a set up that is more organised, allows for more automation and that can deal with change. This comes in the form of a high-quality ERP software solution that boasts various capabilities that provide solutions to the diverse range of challenges that Distributors may face. Here we have the five most common challenges faced by distributors:
1. Empowered Employees
Human capital, in the form of a staff component, is one of the biggest challenges faced by the collective retail industry. Not only is it a challenge to retain staff, but it can also be a challenge to train staff on systems that don't boast longevity or that they cannot really use effectively. If staff are not empowered, staff will not be retained. Specialisation has become a necessity in the retail industry, and it can be tough for business leaders to find staff that are equipped with the necessary skills, or who are interested in building a career at one retail outlet. Today, retailers face the challenge of finding staff that are users on certain systems, and the same can be said of Distributors. A reliable ERP solution helps Distributors to be more effective as it allows for employee empowerment and improved organisational skills.
2. Evolving Relationships
A strong relationship between a Distributor and their customers is as important as the relationship between retailer and its customer. Why? Because Distributors are often the first step in the retail chain – if the relationship between a Distributor and its customer breaks down, there can be serious consequences for both customer and Distributors. In order to nurture these relationships, Distributors require an ERP solution that can provide them with the necessary tools to efficiently manage specific, customized services and pricing, customized quotes and contracts, specialized assembly and kitting services, and vendor-managed inventory. If this is lacking, there is a high chance that bad organisation will a knock-on effect.
3. Customer Expectations
There is no denying the fact that customers' expectations have changed drastically in a short period of time. In a world of mobile optimisation, online orders, and overnight delivery, the essence of customer expectation has evolved to a point where instant gratification is king. Ideally, customers want services and products to be faster, cheaper, and better. This can be a monumental challenge for Distributors who, ultimately, distribute products to wholesalers or retailers, and oftentimes, the focus sits solely on the latter to manage and mitigate customer expectations. However, it is becoming more and more important for Distributors to step into this space and create better experiences for their customers by means of ecommerce solutions, better delivery systems, and high-quality stock management systems. When it comes to meeting these expectations, Distributors can rely on a quality ERP solution to assist them in implementing these changes.
A successful Distributor is one that embraces change and tackles various challenges head-on. With the help of a reliable ERP solution, Distributors are equipped with the kind of software that has the capacity to improve and scale their business ten-fold.