What You Need to Do Before Using Payroll Software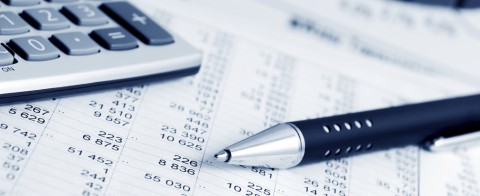 When it comes to an organisation's success, a selection of reliable business solutions make up a business leader's toolkit. One of these essential business solutions is quality payroll software that can assist HR practitioners streamline various tasks.
Employers are often on the lookout for new and improved payroll software solutions that can not only improve their HR practices, but can also contribute to boosting levels of productivity and reduce staff turnover. However, before you can put your payroll solution to good, you need to ensure that you cover your bases. Here is what you need to do before using your payroll software:
1.    Ensure that your chosen software meets your needs
There is no denying the fact that any quality payroll solution is an investment. This means that it is imperative that you ensure that your chosen software meets all of your organisation's needs. Will your selected software prove effective? Your payroll software solution should include the following features:
Tax filing and recording,
Form printing,
Employee access portal,
Time and attendance tracking.
2.    Gather business intelligence
No business decision can be made without sufficient information. Before you set your payroll software in motion, ensure that you gather a sufficient amount of business intelligence. Not only will this help HR Practitioners and business leaders make informed decisions about their selected software, but it will also ensure that all of your business information is accurately loaded onto the system. This includes your company name, VAT number, tax number, and physical address.
3.    Harvest the correct employee information
A payroll software solution is worthless if it does not have an accurate record of employee information. Correct information does not only serve a business, but also ensures that employees receive the correct documentation during tax season. Ensure that you collect the correct legal name, physical address, tax number, identification number, and benefit and PAYE deductions for each employee.
4.    Establish clear deadlines
Deadlines don't only apply to tax submissions – they also apply regular payments to employees and service providers. Before giving the green light to your payroll solution, ensure that you establish clear deadlines with your HR Practitioner. This will assist you in maintaining better control on your cost to company, as well as what you spend on resources.
5.    Ensure integration capabilities
It is important to ensure that your new payroll software solution can integrate into existing business processes and software. Not only will this make life easier for your staff, but it will also minimise the need for new training and will minimise the time spend on operating various systems.
6.    Is your service provider available to assist?
Implementing new payroll software can be stressful for organisations which is why it is important to find a service provider that can assist, alleviating some of the pressure. Before making use of the software, ask you provider if they provide real-time, on-site assistance during the setup phase.
Payroll software is a sure way of improving business practice, especially when streamlining is a priority.
If you are on the search for reliable payroll software, be sure to contact us today.