Get Current and Stay Current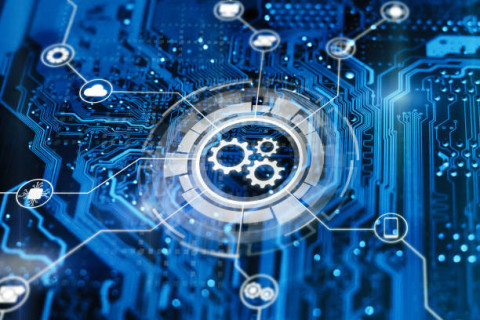 There has been a big drive towards digital transformation over the last two years. This is nothing new, as it's been years in the making, but there has most certainly been an escalation in the drive to digitally transform. 
Many businesses had to find new ways of working since the start of the Global pandemic and for most, their ERP systems form a core part of their business critical tools. In some cases, it ensured a continuation of business, even if it was in a limited capacity, it enabled scalability when there was an increase or decrease in certain stock requirements and in some cases, where their ERP system was hosted in the cloud, they were able to access information from anywhere at any time and it even helped weather some of the unforeseen storms.
Whether or not an ERP system is a necessity for the modern day business, is no longer in question. Especially for Distributors, Wholesalers, Merchants and any type of Distributive traders. Many businesses, however, often implement their new systems and then get 'comfortable' as the years go on. The need to upgrade to the latest versions over time usually don't get much attention. Business either think it's not necessary or they might just not want to go through the hassle.
Staying on old and out dated software versions has many risks associated. The flip side of that; In this day and age it's very important to get current and to stay current, which means your business will be using the latest technology and could be better prepared for unforeseen circumstances or even just keep up with modern day customer expectations. 
There are many benefits as to why businesses should upgrade:
Support teams usually get trained on the latest software versions, that means more access to more people who knows all the product ins-and-outs.
Less requirement or need for support as product improvements are done on the latest versions.
Software developments are usually done on the latest versions which might mean that older versions could pick up some age related issues.
Access to key features or mobile technology like e-apps
As technology improves, new applications become available but will be developed on the latest software versions and might not work with older versions.
We have launched several new Apps over the last two years including an electronic proof of delivery App, an ePick App which enables users to book receipts in from purchase orders in to inventory, an eReceipt App allowing users to book in receipts from purchase orders and a Sales Portal Application that empowers your sales team to capture and record customer orders remotely.
New software versions take modern requirements in to consideration and will continue to add or enhance its functionality.
Stable platform to continue upgrade path
The quicker you get on to the latest version, the easier future upgrades will be and with less risks associated.
Contact IQ Retail today to discuss your options to get current and to stay current.