Moving to E-commerce? These 3 Things Will Help You Succeed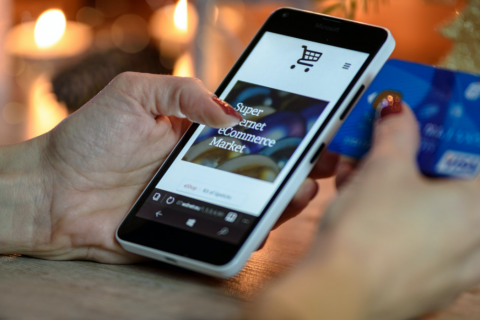 The coronavirus crisis and its social distancing effects have taught retailers that trading operations post-lockdown will require a different approach and that a reliable e-commerce system needs to be a part of that.
A digital retail footprint is now essential for success, and the following checklist will give you a head start.
1. Digital platform + business management system integration
While it is relatively easy to set up a digital 'shop', with so many e-commerce applications available in the market, managing the increasing scale of such operations can prove a challenge.
Your e-commerce application should be flexible and scalable enough to accommodate the above and preferably integrate with your chosen ERP or business management system as this should be the backbone of your business.
Small-scale operation? Cloud-based retail management software has evolved to integrate all aspects of retail from accounting to CRM and point-of-sale (POS) systems while making the system more accessible and performant for even the smallest retailers.
2. Online and mobile security
A critical aspect for small retailers running e-commerce operations is online security, which is a key concern for online shoppers handing out their personal and financial information. Building customer trust through online security is key.
E-commerceface worries about data breaches and fraudulent activity. While secure payment gateways are a must, customer databases need to be closely protected when such information resides in the cloud.
On top of this, mobile e-commerce poses a growing risk, as more customers use their mobiles for everyday shopping. Bottom line? Ensure your retail management system has adequate security protocols in place and that you use a reputable software provider.
3. Web reporting and analysis
E-commerce has many benefits to small retailers: an increase of customer base, an additional way of providing your products or services, a reduction in overheads, more insights in to the business' operational processes, less manual work, more intelligent decision making and much more. The reporting tools used to track sales and customer activity is especially important as this provides information in a way that might not previously have been accessible or even possible as often too much data is hard to grasp or make sense of, until it's presented in a simpler way.
Retail management systems can help to track industry  trends, monitor performance and provide valuable insights for marketing and sales. This feedback can be used to increase digital revenue, review marketing strategies and improve customer management.
IQ Retail has developed fully integrated retail management software and add-on solutions for your business or franchise.